10 Wrestling Mistakes That Made Matches Better
When real botches create real drama in scripted world.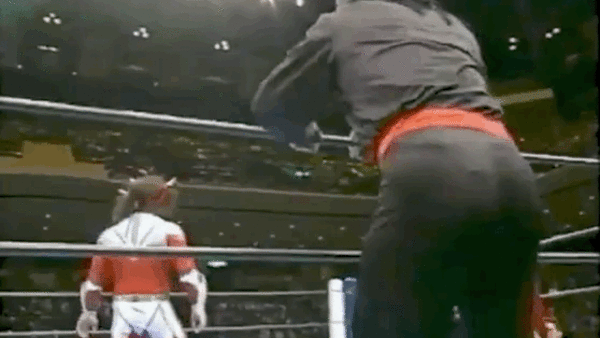 Few things derail a potentially great wrestling match like a botch. To illustrate this, rewind your minds to WWE Super ShowDown 2019
Goldberg vs. The Undertaker was all action, and looked like it would finish respectably until the former WCW Champion's head went crashing into the ring post after a dodged corner Spear. With Goldberg legitimately concussed, a sloppy, dangerous mess unfolded.
Bill nearly killed 'Taker by dropping him on his head with what was supposed to be a Jackhammer. He then failed to get up for the match-ending Chokeslam, though Goldberg's ringside collapse after the bell was the hardest thing to watch.
At least the ageing duo had the concussion as an excuse. This wasn't the case with Aleister Black vs. Lars Sullivan at NXT TakeOver: Chicago II, in which a whiffed Black Mass kick rendered a triumphant monster-slaying a total farce.
But mistakes need not ruin a match, provided nobody is incapacitated. Sometimes, a little roughness enhances the drama instead of taking you out of it, though the wrestlers' response is absolutely critical. Improvising when things go wrong is difficult, but not impossible, and it's something that Goldberg mastered himself 21 years before Super ShowDown...
10. Goldberg Vs. Diamond Dallas Page (WCW Halloween Havoc 1998)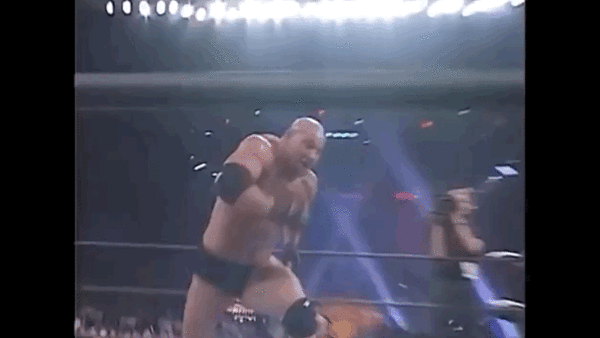 WCW Halloween Havoc 1998's main event is more famous for one of wrestling's worst technical botches than anything that happened between the ropes. Goldberg and Diamond Dallas Page took to the ring after a horrific Hollywood Hogan vs. The (Ultimate) Warrior clash famously labelled a "disaster" by then-WCW employee Gene Okurland, but the pay-per-view ran three-and-a-half hours rather than the standard three. Thus, the feed was cut with the main event still underway, leaving those who'd paid for the event staring at a black screen.
Fortunately, fans were treated to a fun, bruising encounter when the match aired on Nitro for free the following evening, though things almost went very, very wrong when Goldberg botched his corner spear spot.
Big Bad Bill flew through the turnbuckles as DDP leapt out of the way, crashing into the ring post. His shoulder was wrecked. Rather than working his usual bulldozer style, Goldberg was forced to adapt. Page, thinking on his feet, took advantage of his one-armed opponent with some snapping limb work, exposing the monster's legitimate vulnerability in the kayfabe realm. Later, Goldberg knocked himself loopy by spearing DDP so hard his head spiked into the mat.
Working on autopilot, a concussed Goldberg struggled to get Page up for the Jackhammer, his ailments bringing gritty realism to what could've been a rudimentary victory. Listening to DDP telling the story himself is almost as big a hoot as the bout.