10 Wrestling Moments Live Fans Hated (But The Internet Loved)
9. Becky Lynch Wins The Big One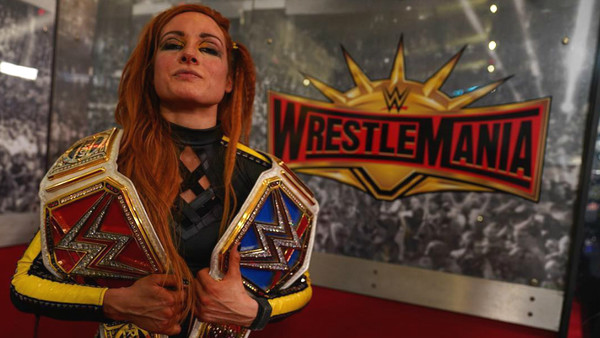 Make no bones about, WrestleMania 35 sits as the most blatant example of why two-night Show of Shows must continue to grace our lives.
Coming in at a staggering seven hours long when all was said and done, by the time Becky Lynch strutted out to confront the Raw and SmackDown Women's Champions for their history-making first-ever all-women's 'Mania main event most fans were on their sixth can of Red Bull.
And this severely deflated and defeated crowd ultimately paved the way for a deeply underwhelming show-closer as the 80,000 strong crammed inside of MetLife Stadium struggled to rally behind The Man, rail against Charlotte Flair, or even muster up the strength to launch an avocado at Ronda Rousey.
Those at home with the advantage of being able to take a quick power nap, however, thoroughly lapped up the closing visual of Lynch holding all the gold. And not even the botched finish could extinguish the unfiltered joy that accompanied such a groundbreaking achievement, even if those watching in New Jersey could only find the energy to let loose a relieved sigh as the final bell tolled.