10 Wrestling Moves Wrestlers Refused To Take
From German suplexes, to giant moonsaults, these wrestlers gave certain moves a hard no.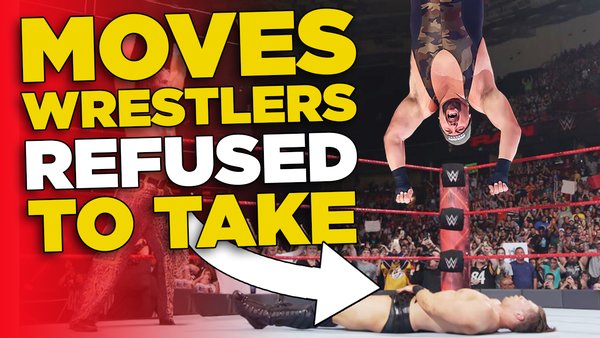 Amongst all the larger than life spectacle and frequent doses of soap opera drama, it sometimes gets lost on those watching their favourite in-ring professionals bump around an arena for a living that this business is actually pretty rough on the old anatomy.
That being said, despite injuries and constant wear and tear being part and parcel when it comes to the job of a pro wrestler, for the most part, the people sharing the squared circle together are doing everything in their power to ensure the human stood opposite them is safe and sound when all is said and done.
Yet, there's no escaping the fact that some weapons in various performer's arsenals simply suck to be on the receiving end of, or just don't sell themselves as an experience someone would want to be involved in anytime soon.
So, it's not uncommon for a wrestling star to simply look their colleague in the eye and declare "not today" when the idea of taking an undesired manoeuvre is thrown into the mix.
From body-breaking powerbombs, to celebrity Canadian Destroyers, here are the moves that were met with significant resistance by certain wrasslin' talents...
10. Bob Backlund - Jackknife Powerbomb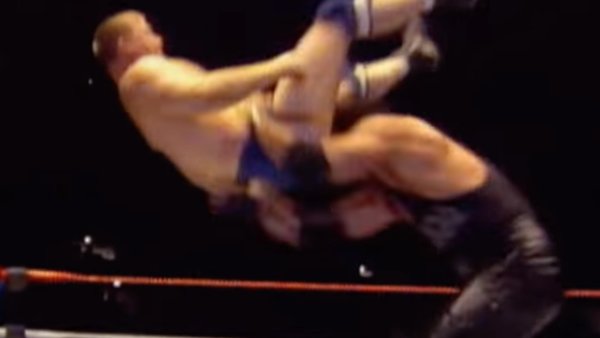 Who can forget the moment Kevin Nash finally reached the top of the mountain back in 1994 inside of a white-hot Madison Square Garden? Certainly not Bob Backlund...
The story goes that before unceremoniously having his reign cut short on the night, the WWF Champion was less than impressed by the execution of Diesel's chosen finisher at the 26 November event. Having been let go a little too early for his liking, Backlund went crashing to the notoriously stiff mat with a thud and reportedly hurt his tailbone in the process.
Bruce Prichard would later reveal on his 'Something to Wrestle With' podcast that the now-former champ stormed backstage post-defeat and declared that he would never take the Jackknife "ever again" after his painful landing.
Perhaps he was simply smarting from losing the belt in a deflating 8 seconds, or maybe he had a point about the move being classed as a rather dangerous one to effectively execute on a nightly basis. Either way, Backlund stayed well clear of Big Sexy's Jackknife going forward.