10 Wrestling Promo Lines That Were WAY Too Personal
9. Hangman Page Says...Something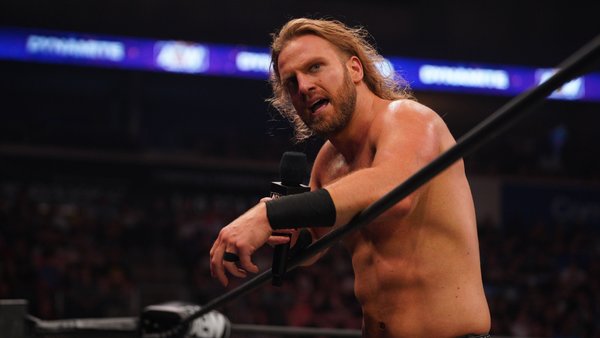 This is such a weird tale, the true meaning behind which may never be revealed - like a fascinating David Lynch mystery, or whichever b*llocks Bray Wyatt comes out with.
To build his match with CM Punk at Double Or Nothing, Hangman Page went face-to-face with him on Dynamite. He said that Punk "talks a good game about worker's rights," "but has shown the exact opposite since he got here". This really wasn't too dissimilar to everything every rival of Punk's had said when promoting matches with him. MJF even used the word "sue" in a promo exchange.
Indeed, this was such a constant theme that a theory developed within the fandom: the idea was that Punk, the happy-to-be-here guy, was the primary antagonist of the promotion lurking maliciously in the background. This was not the case, at least in storylines; the real plan was for Punk to win the AEW World title, after slowly discovering his old form and putting people over in competitive matches in the process, and then simply being the top act as the biggest draw in the company.

This tentative subtextual dig wasn't great storytelling, but Punk seemed to know what Page was driving at - inferring that Page deemed him the a*shole in his business with Colt Cabana - and took it very personally. Despite appearing all smiles throughout the presser that followed their PPV match, he evidently did not let it go.
It could be said that the opposite was true; that thought seemed to haunt him during a miserable recovery period, mutating into the explosion that was detonated at the All Out presser.