10 Wrestling Promos That Pissed Off Wrestlers
These controversial pipe bombs and unexpected barbs definitely pissed off certain wrestlers...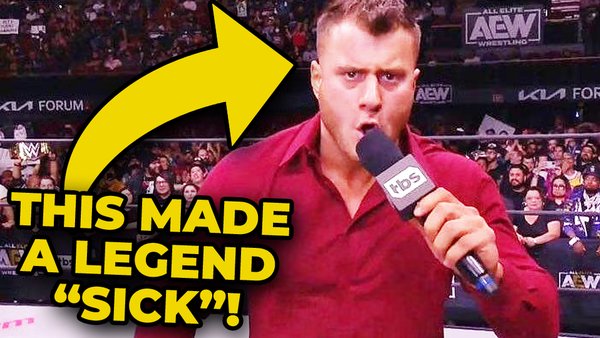 Any publicity is good publicity, so they say.
And in the case of the following collection of provocative promo material, it's safe to say that certain corners of the wrestling landscape weren't all too pleased with the content ultimately blurted out to the masses. In some cases, though, said criticism only succeeded in adding to the lustre of the game-changing pipe bomb or jaw-dropping one-liner in question.
Said backlash to a high profile speaking sequence can come in many shapes and sizes, too, with bitter and outspoken legends of the past taking to their podcast platforms to bury the next generation's attempts at getting over on the stick, and the current crop of eye-catching talent pushing back against the competition's attempts to get under their skin.
But the end result is still largely the same; one wrestler clenching their fist and yelling at the passing promo cloud.
From Great One's not seeing the funny side of a shot at his chosen form of preparation, to snake-like legends being left feeling queasy on the back of a generational talent's show-stealing outburst, you won't find these wrestlers playing back the following promo sequences any time soon.
10. The Rock Lets Rip After John Cena's Wrist Notes Line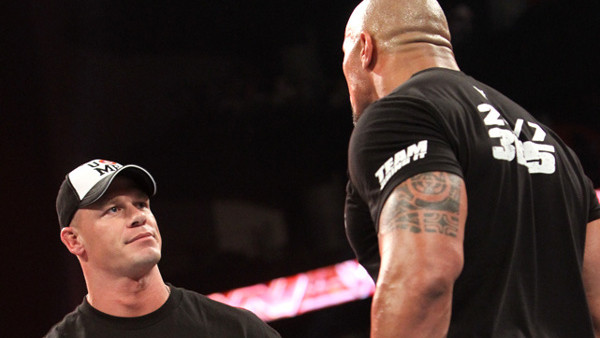 Few talents can hold a candle to the consistent level of promo dished out by Twice in a Lifetime sparring partners John Cena and The Rock.
However, for those wondering whether it's simply a case of The Great One strutting on down to the ring, sizing up the Candy Ass in front of him and ingeniously letting loose instantly iconic material, The Face that Runs the Place had some bad news for you on the February 27, 2012 edition of Raw.
Now sure, The People's Champion hadn't been routinely trotted out in front of a live WWE for some time and understandably felt he needed some form of safety blanket on the night. But that still didn't stop Cena from spontaneously taking aim at his evident set of easily accessible wrist notes during their exchange.
While WWE were intending to give Cena the upper hand in the segment, said shot definitely felt like a step too far, leading to Rocky reportedly losing his cool backstage at the unexpected piece of dialogue. And judging from his unimpressed in-ring reaction, his cousin Roman Reigns would be a brave man to overstep his mark with this particular icon if said dream match does become a reality.