10 Wrestling Promos That Pissed Off Wrestlers
9. Bully Ray Wants Eddie Kingston To "Shut The F*** Up"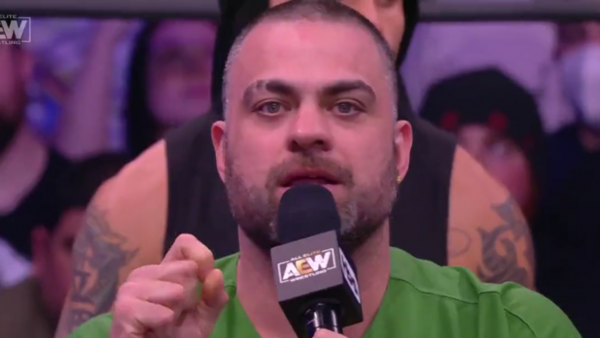 You won't find too many fans going out of their way to call for a certain Mad King to keep his trap shut. Partly because he's not the sort of person you'd want to get on the wrong side of, but mostly due to the fact that the vast majority of what tumbles out of his mouth is authentic and compelling gold.
However, in the case of one particular off-air piece of Eddie Kingston promo work aimed at "the competition" coming after AEW's special Saturday Night edition of Dynamite on June 26, 2021, not everyone in the wrestling world was impressed.

According to Busted Open Radio's Bully Ray, the former TNA World Champion felt Kingston should "shut the f**k up and stay in his lane" instead of taking "the easy way out and knock the WWE."
But not one to back down from a verbal fight, Kingston would inevitably respond to said critique by doubling down on his comments, telling WrestleZone's 2 Dynamite Dudes With Attitude pod:
"I love AEW. What do you want from me? They're paying me! They're putting me on national television after – it'll be 20 years in October. Of course I'm gonna rah-rah AEW. Relax. Relax."