10 Wrestling Spots That Pissed Off Legends
From excessive chair shots, to blatant theft, this group of wrestling legends despised these spots.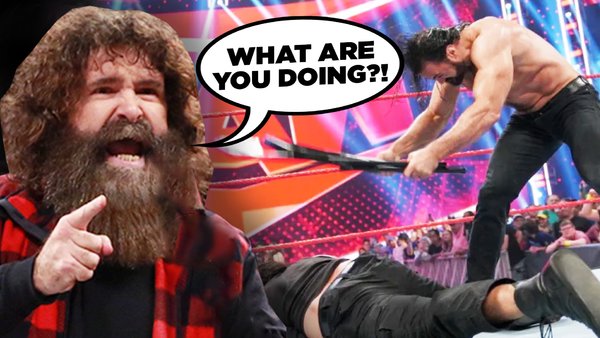 There's an argument to be made that, when it comes to in-ring performances, we are quite possibly witnessing the most talented generation of workers in the entire history of wrestling at this current moment in time. Even on the all-round dud that tends to be your average episode of Monday Night Raw, the chances are you're going to find a match, or at the very least a spot, that pops your little t*ts off and reminds you why you adore this thing called wrasslin'.
However, not every one of these jaw-dropping manoeuvres or out-of-nowhere feats of athleticism goes down a treat across the board. Some even lead to the legends of the past taking to Twitter and loading up their pistols for shoot season, brother.
Whether it was due to perhaps a chair shot too many in the heat of the moment, or even a performer attempting to pull off the sincerest form of flattery between the ropes, these wrestling legends were not afraid to call out a whole host of stars for spots and/or moments that left them raging at their TV screens.
10. Vader Blasts Ricochet And Will Ospreay's Gymnastics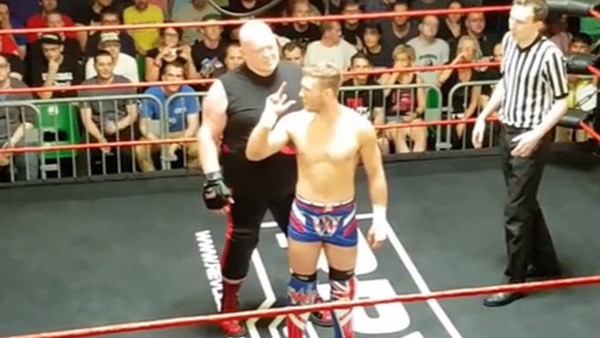 Current WWE superhero Ricochet and now-former IWGP World Heavyweight Champion Will Ospreay famously took the internet by storm back in 2016 thanks to the pair's legendary showdown during the NJPW Best Of The Super Juniors tournament. However, the match wasn't without its controversy as former NJPW, WCW and WWE icon Vader made his thoughts known on the ridiculously athletic encounter between the innovative pair.
Likening the two to "high school gymnasts" after watching one particularly electric sequence, The Mastodon also went on to claim the performers were simply executing "blatant gymnastics" with "no story" whilst tweeting about their clash on Twitter.
After Ospreay came out and revealed that the former IWGP Heavyweight Champion hadn't even watched all of the match, Vader would actually meet one half of the gymnastics fest he hated so at a RevPro event a few months later.
Rather depressingly, Vader refused to put over the young performer during their scheduled match, but that didn't stop The Aerial Assassin from showing off his usual array of insane high-flying weapons and using Vader's publicity to his advantage in the long-run.