10 Wrestling Stables That Never Fulfilled Their Potential
For every Shield and Evolution, there are the stables that could never hit the big time...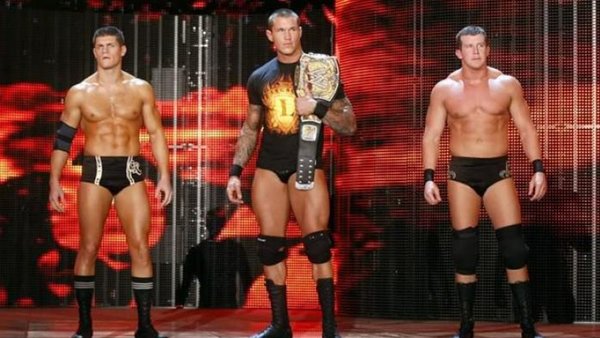 With the right storylines, promos, and people (sorry Mark Jindrak), the creation of a stable can do wonders for those that test their trade within the squared circle.
Evolution refreshed interest in Triple H amid his reign of terror, as well as giving Ric Flair chances to engross fans with his impeccable mic skills, and helped make stars out of fresh faced rookies Randy Orton and Batista (you may have heard of them?). Meanwhile, The Shield launched WWE's most marketable star in Roman Reigns and made names out of AEW World Champion John Moxley and the Monday Night Messiah. Even the long-running comedic trio The New Day created infectious chants, showcased underrated talent Xavier Woods as one of the company's best talkers and transformed Kofi from mid-card filler to underdog champion.
Yet not every stable can enjoy success. For everygroup that builds a new star or launches a new storyline, there are plenty of others that fall flat on their faces, making everyone associated with them worse off. These are the worst offenders, that excited and intrigued the fans with their arrival, only to leave less impact than a mouse's fart. These are 10 wrestling stables who never fulfilled their potential...
10. Immortal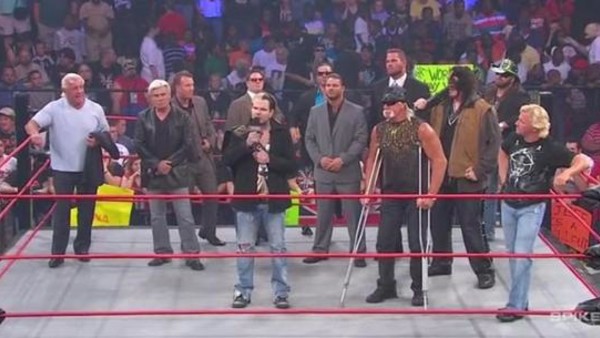 When Abyss first announced that "they" were coming, turning heel in an attack on top babyfaces Jeff Hardy and Mr Anderson, wrestling fans were immediately pointing the fingers at the debuting wrestling legends Hulk Hogan and Eric Bischoff. This was the predictable part of the faction that came to be known as Immortal.
What fans didn't expect is that the faction's prized asset was none other than Hardy himself. The Charismatic Enigma, for the first time in his TNA career, turned his back on the fans and captured the company's World Championship in the same night.
Unfortunately, the initial swerve was really the height of the stable. Whilst Hardy made a compelling and rather underrated heel, fans felt uncomfortable booing him and cheering self-confessed prick Mr Anderson. When Hardy dropped the strap to a beaten and outnumbered Anderson only three months after the shocking heel turn, the writing was already on the wall. Coupled with far too many parallels to the nWo, which didn't help when Bischoff and Hogan led the group, questionable recruitment such as a dreadlocked Matt Hardy in the worst shape of his career both physically and mentally, and the confusing alliance with fellow stable Fortune, the remaining members of Immortal fizzled out of the main event scene within two years.