10 WWE & AEW Gimmicks That Belong In A Different Era
9. FTR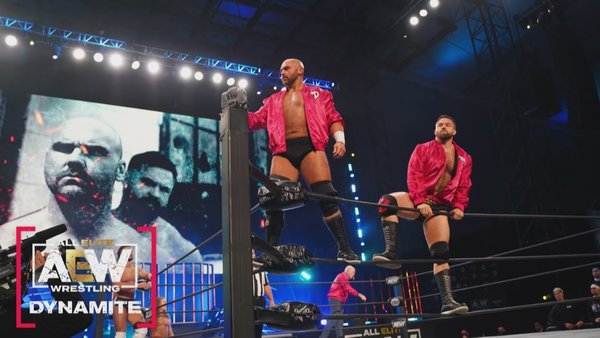 Make no mistake about it, FTR are in the conversation for the best tag team in wrestling. It just depends on what you want from your wrestling.
In AEW, where the majority of the teams work a high flying, high octane style, there have been murmurs that that FTR's run in the company has been a little disappointing. Whilst the booking of their dream feud with the Young Bucks was shoddy at the best of times, in the ring, Dax Harwood and Cash Wheeler have delivered almost every time.
Yes, their gimmick is a throwback to the older days, but the real guts of their act is that they are tag team specialists who adhere to the art of working as a team. The way they cut the ring in half is surgical and they place more emphasis on winning than entertaining.
Can you just imagine airlifting them out of their current time and dropping them opposite The Hart Foundation in their prime? The matches would have been absolute classics and FTR would have easily built a reputation as the greatest tag team of that era.
Whilst they are still in the conversation today, it's a shame that they are seen more as throwbacks as opposed to pioneers of the art of tag team wrestling.