10 WWE Elimination Chamber 2019 Impulse Reactions
10. Worst Kept Secrets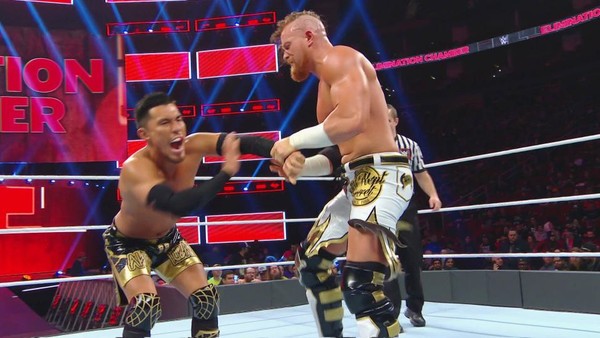 Akira Tozawa's first Cruiserweight title match in months and first ever one-on-one clash with Buddy Murphy was as much about again providing a bigger stage for 205 Live's 'Best Kept Secret' as it was the former Titus Worldwide challenger, but both again proved more worthy of the half-baked booking and half-filled arena they were forced to work with.
The pair looked like a severed tag team in their palette swap attires, but had all the chemistry of old friends in the biggest boy-popping spots from the match. Murphy catching a dive to the floor was another unique take on the size and strength advantage he wields over his challengers, whilst a series of nearfalls from Tozawa's wicked range of kicks and flips briefly proffered a possible switch.
A late counter of a top rope press slam into a hurricanrana got them a "This Is Awesome" chant, but the crowd bit less for a strikes battle that fed into the finish. To that end, Tozawa turned the volume up with a reverse hurricanrana and high angle senton to Buddy's back, but a Murphy's Law submission counter brought the curtain down on another mini-classic.
Michael Hamflett
We Need To Talk About Kevin (Nash). Michael can be found in articles or on podcasts extolling the virtues of New Generation WWF, New Japan Pro Wrestling or the new WWE angle they definitely definitely won't ruin this time.
See more from Michael