10 WWE Feuds That MUST Happen After The 2021 Draft
How should WWE follow up the 2021 Draft?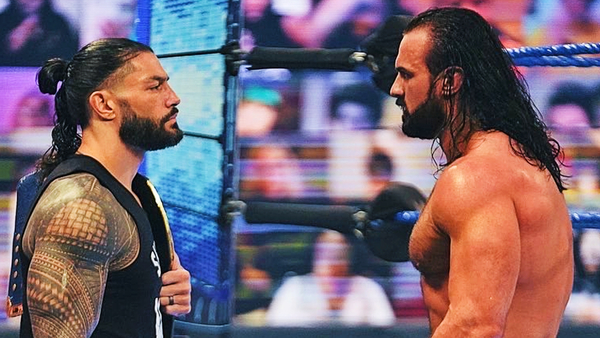 So the 2021 Draft has been and gone and it was... something!
The Draft has become a staple of WWE TV following the brand split in 2016 and it hasn't quite clicked. The Drafts back in the early 2000s were must-see TV, creating some iconic moments like The Dudley Boyz' split or John Cena switching brands with the WWE Championships. These were the moments fans wanted to see. The modern era, thus far, hasn't stacked up.
While the presentation of the Draft has been questionable over the years, there's no denying it opens door after door of opportunity. So many feuds can begin, and some wavering superstars can find new life on their new brand. One only has to look at Finn Balor's NXT call-up in 2016 to see how the Draft makes a star (until he got injured, that is!).
Looking at all the names that switched brands this year, some of the prospects are tantalising. The idea of Roman Reigns locking horns with almost anyone on SmackDown is a thrill, but there's a new crop of guys looking to take his position as the head of the table.
While the presentation might have been a bit off, the 2021 Draft has created some intriguing avenues for WWE going forward...
10. Roman Reigns Vs. Drew McIntyre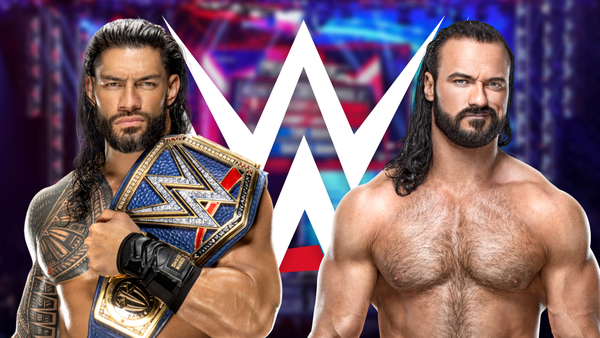 While this is a matchup we have seen before, there's no denying that this pairing has more left in the tank.
Following on from their Survivor Series encounter in 2020, Drew McIntyre has lost twice to The Tribal Chief. Once at WrestleMania 35 and once at Survivor Series. However, neither of these bouts have been for the Universal Championship.
This could be the crux of the story. Not only does Drew want to avenge his previous losses, but he can also play into the valiant babyface character he has been developing throughout the pandemic. Roman Reigns, on the other hand, will only become more desperate to hold onto the championship, especially after his close call with Finn Balor.
Now, there is a Brock Lesnar sized elephant in the room. Brock is a man who could easily take the title from Reigns at Crown Jewel, leading potentially to a Number One Contenders feud between McIntyre and Reigns. Whichever way WWE decide to pivot with this feud, there's no denying the match would be a war for the ages.