10 WWE Greatest Royal Rumble Impulse Reactions
"ONE FALL"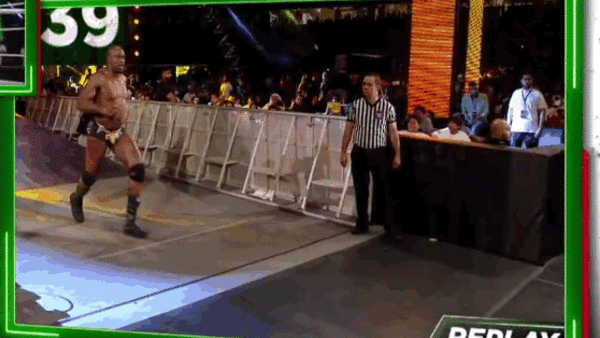 Jerry Lawler turning up for the Greatest Royal Rumble kickoff panel in full mid-1990s regalia was a fitting start for a show that was destined to be utterly preposterous. Leaked shots of the floor seats revealed armies of armchairs - surely the comfiest way to survive a WWE supershow in the modern era and reward at least for those women who were fortunate enough to be permitted to attend so long as they turned up with a male companion.
Turning a blind eye to the numerous problematic aspects of the event - WWE were, so the audience should be allowed to - the Greatest Royal Rumble nipped by at a quicker clip than WrestleMania last month, and didn't even feel as long a show as the double-Rumbled January supercard. An absolutely bonkers card promised seven title matches, two huge feature contests and a 50-man main event. The locals had to to get their evening prayers in early - there was no stopping this oddball juggernaut.
Unless WWE intend to make this particular event an annual tradition, expect WWE never to revisit the extended format if only for how it gobbles up talent. The company were forced to line up some big surprises (and one very little one) to pad out the contest, so expect 'Greatest SummerSlam' or 'Greatest Roadblock' to require far less expense and outreach to various exes and NXT rank-and-file to ensure there's enough money left for a pyro display as good as the one on show here.
Michael Hamflett
We Need To Talk About Kevin (Nash). Michael can be found in articles or on podcasts extolling the virtues of New Generation WWF, New Japan Pro Wrestling or the new WWE angle they definitely definitely won't ruin this time.
See more from Michael