10 WWE Hell In A Cell 2017 Impulse Reactions
Sunday For Sami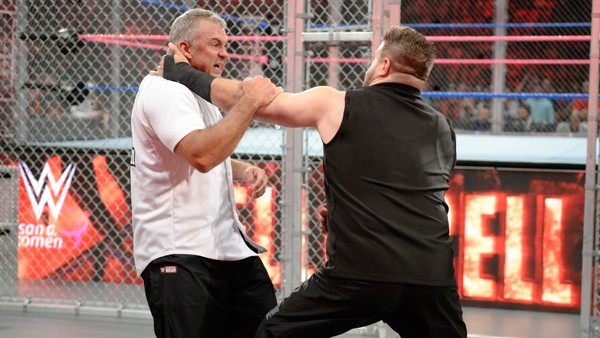 WWE were accused of 'killing the town' at last year's Hell In A Cell supercard. Running three caged encounters featuring a trifecta of winners the audience were less than impressed with, the card managed to overindulge in the stipulation and under-deliver on expectations in one night.
The show was bookended by a Roman Reigns/Rusev encounter that saw the poor 'Bulgarian Brute' sacrificed yet again for the company's latest 'Big Dog' rehabilitative re-push, and a Sasha Banks/Charlotte effort that saw 'The Boss' and 'The Queen' concentrate so hard on producing a show-closing classic that their traditionally excellent storytelling was lost to their collective past.
Buried in the middle of the evening however, was the best battle of the bunch. Alongside then-best friend and unrelenting nuisance Chris Jericho, Kevin Owens retained his Universal Championship against Seth Rollins in a clash designed to pay off what had already been a lacklustre first title programme for 'KO'.
Removed from the pressure of the headline spot and the overdone overtures of the opener, the match was entertaining in spite of itself and the 20 foot steel structure that encased it. The match didn't warrant the concept, but the pay-per-view did, and Owens in particular shone in the structure.
He was required to this year, but his feud inarguably justified its brutal end. The actual wrestler inside the ring with a McMahon, Owens was furnished a guaranteed top spot, even if his opponent made sure to take the highest one.
10. The End?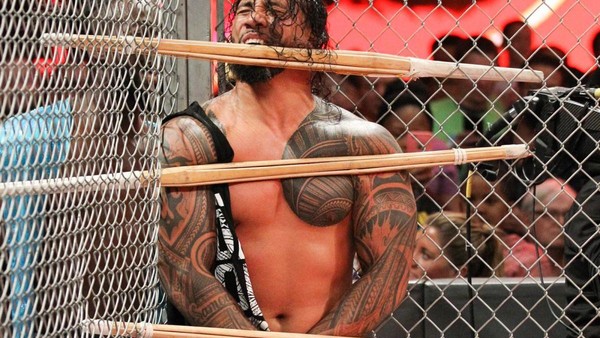 The New Day/Usos storyline has been a fans feast, proffering a seemingly unending supply of spectacular matches bound mostly by one key motivation - each team desperately wants to hold the SmackDown Live! Tag Team Championships.
It's the most logical conflict in the wrestling booker's guide, but (as would be evidenced later in the card) can only be elongated to such a degree when the performers live up to the billing of multiple wars over the prestigious prizes.
2017's title trade-offs between Jimmy, Jey, Xavier Woods, Big E and Kofi Kingston have fostered further disdain for each other thanks to little more than the fierce need to be the best. It's a mutual hatred that has grown with the men and matches themselves, escalating first from comedy to technical excellence, to hard-hitting chaos and ultimately this caged weapons war.
The intensity of the rivalry was such that the result barely mattered as a handcuffed Woods fell to the challengers' chair-assisted double splash. The locked-in quartet had delivered their epic finale, throwing balls and bodies to the wall in order to assure their place amongst the elite when the year's finest matches and moments are reviewed.