10 WWE House Show Moments Wrestlers Didn't Want You To See
Those live event moments that wrestlers wish you didn't know about.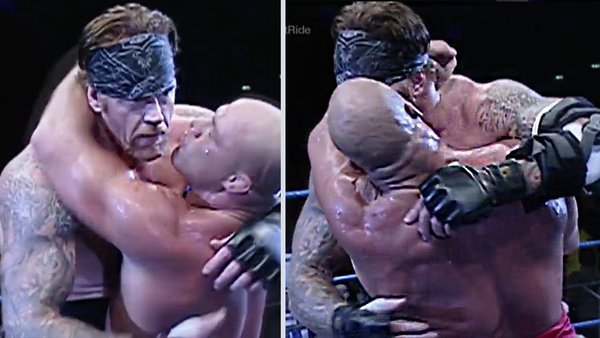 As time has ticked on by and freakishly advanced technology has become commonplace in just about every arena on the planet, it has become increasingly difficult to cut the live event wrestling experience off from the rest of the outside world.
In years gone by, one of these one-off, un-televised events would have frequently come equipped with shameless character-breaking and various famous faces going out of their way to have a laugh in order to send the paying crowd home happy. There simply wasn't a fear of these personal beats being leaked onto Twitter an hour later
However, with just about every fan in attendance now possessing an iPhone in this day and age, wrestlers have become less willing to stick their tongue in their cheek or take a chance on the house show circuit. In the case of the following fluffs, ribs, and character drops, though, these unfortunate stars just weren't able to fully sneak under the radar.
From unexpected smackers right on some dead lips, to supposed faces being sent home with their tails between their legs, this bunch of wrestlers would likely prefer to keep these house show moments a secret.
Ah, well...
10. The Tribal Chief Acknowledges A Young Fan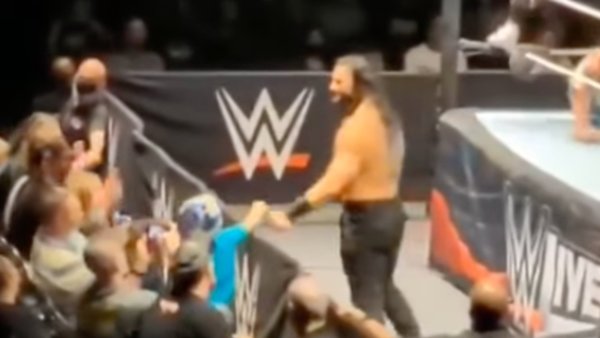 At this current moment in time, there's an argument to be made that no character on WWE's modern roster commits to their on-screen persona in quite the way SmackDown's resident Tribal Chief does.
Since returning to the scene and ripping the Universal Championship from The Fiend last year, Roman Reigns has been an unfiltered ball of cocky-prick arrogance and both the ThunderDome and live crowds have adored every single second of it. Yet, it's vital to remember that The Head of the Table hasn't once played up to those now cheering his name, routinely finding ways to tear down whatever city he is in and whichever babyface is thrown at him that week.
In an unexpectedly sweet exchange in August, however, Reigns decided to drop his guard slightly and tap back into his child-friendly traits of old. Coming during a live show which saw the champ team with his cousins The Usos, Reigns decided to oblige a passionate youngster who was determined to fist bump the larger-than-life star.
For a name who has worked so hard to rid himself of his former squeaky-clean image, you can bet The Big Dog would rather you didn't clock this heart-warming act of kindness.