10 WWE Legends Who Should Have Retired At WrestleMania
It is obvious that certain wrestling legends should have ended their career at WrestleMania.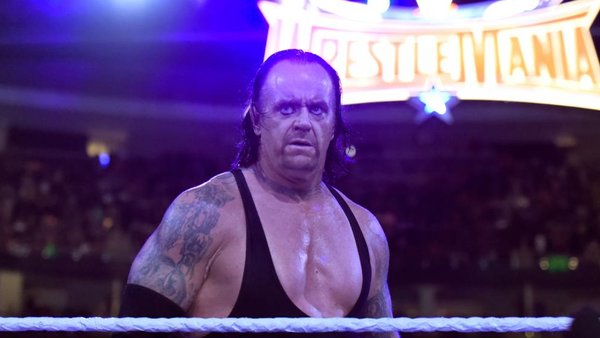 It is easy to look back in hindsight and plan the perfect pro wrestling retirement when, in reality, the cruel nature of the sport often doesn't let performers choose how they bow out.
For many WWE stars, the final destination will be WrestleMania so they can end their storied careers on top of their game at the 'Grandest Stage of Them All.'
Whilst many wrestlers won't be given the opportunity to go out at the 'Show of Shows,' there have been matches that should have clearly marked the end of certain careers. There have been various bouts, some even with a retirement stipulation attached, that should have been used as a chance for legendary figures to retire from in-ring action for good.
Sadly, many of these icons opted not to end their wrestling careers under the right circumstances and proceeded to have more matches after the right opportunity to retire arose.
In many cases, delaying their retirements didn't harm their legacy too much, but it attached an unnecessary segment at the end of what was an otherwise industry-shaping run in wrestling.
10. Shane McMahon (vs The Undertaker) WrestleMania 32
When Shane McMahon made his return to WWE in 2016 fans were actually excited about it, even though it was under the most bizarre circumstances in a match against The Undertaker. His reasons for returning centered around a lockbox that would expose Vince (yikes), so Shane wanted to take control of Raw after seven years away. It was all very contrived nonsense in order to give WrestleMania 32 another match with stars involved.
'The Deadman' was selected as the opponent of the prodigal son with it also being a Hell in a Cell match that if Shane won, would see him seize control of Raw. Vince claimed that if Taker lost he would no longer be allowed to compete at WrestleMania, a threat that may have actually been a good idea had it panned out.
The match itself was fairly bad and slightly outrageous in parts, with Shane flinging himself off the top of the cell in a memorable moment. The 'Boy Wonder' should have probably stopped wrestling for good after losing this match, as fans still felt generally positive about him afterward. That was until he insisted on being a profiled performer in WWE for the next few years, quickly becoming a loathed figure by much of the fanbase.