10 WWE Mega-Pushes Fans Hated BEFORE Roman Reigns & John Cena
Champs For The Memories.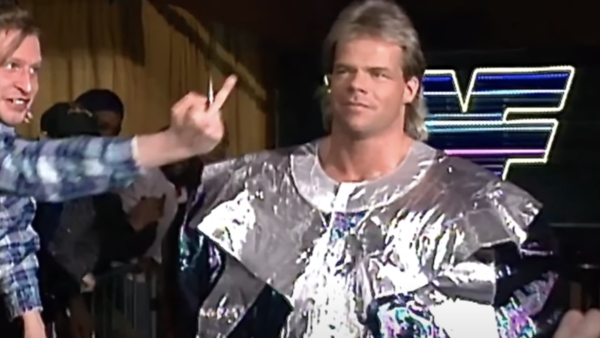 Do you miss Roman Reigns?
'The Big Dog', he of an omnipresence unlike just about anybody else on the roster over the second half of the 2010s (save for his thankfully-only-brief sabbatical between 2018 and 2019), will be written about for decades as the wrestler that unfortunately wore WWE's warped relationship with its own fanbase more often than his own branded flack jackets. In another era, he'd have needed that protective clothing for all the knives and heeled shoes wielded by locals out for blood.
Few deserve it less. Reigns works incredibly hard in matches, wrestles a dynamic hybrid style, and doesn't win half as much as the loud disdain suggests. He's a class act too, rarely selling the furstration of the unfair situation he's been placed in. He's been gone since just before WrestleMania 36 (because he's a class act), and had spent the better part of a year working midcard programmes after his return just before last year's 'Show Of Shows' (again, class act).
It's hard to know if fans will ever settle for him, but how did this happen? It'd be easy to map a flow chart from John Cena downwards, but 'The Champ' wasn't the template wrestler for this phenomenon, even if his reactions amplified an always-possible disconnect between the audience the intended pushed project.
Reigns has had to shoulder the permanently-severed ties between some customers and the company, but Vince McMahon has been subjecting his hardcores to death by a thousand cuts for decades.
Michael Hamflett
We Need To Talk About Kevin (Nash). Michael can be found in articles or on podcasts extolling the virtues of New Generation WWF, New Japan Pro Wrestling or the new WWE angle they definitely definitely won't ruin this time.
See more from Michael