10 WWE Moments From 2022 You Totally Don't Remember
Even WWE's writers forgot about these mad 2022 moments on Raw and SmackDown.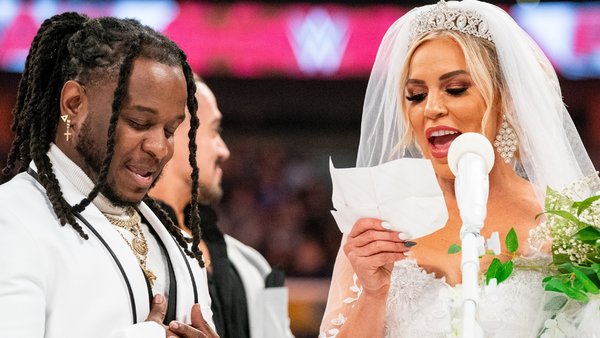 By the time 2022 ends, WWE will have burned through 156 hours of Raw and 104 hours of SmackDown. Totalled, that's a whopping 260 hours of content on the top two shows alone. This eye-watering amount equates to a lot of TV company writers have to pen, but it also means something else.
Lots and lots of moments everyone completely forgets about.
Landmark occasions from the year include Steve Austin's in-ring comeback at WrestleMania 38, Vince McMahon's retirement, Rhea Ripley coming into her own as part of Judgment Day, and The Miz's tiny balls. What's that? You'd forgotten about that last one? Impossible, especially when WWE battered fans over the head with the plot point for months!
Seriously though, that's the kind of smaller story explored here - this is a whistle stop tour through 10 individual moments that you've probably forgotten about. Babyface turns that didn't lead to anything, one worker's final televised match, the most low-rent wedding in WWE history and other "hairy" happenings are all included.
There's even room for someone doing Bray Wyatt's current gimmick before Bray got to it himself.
10. How Sami Zayn's Year Started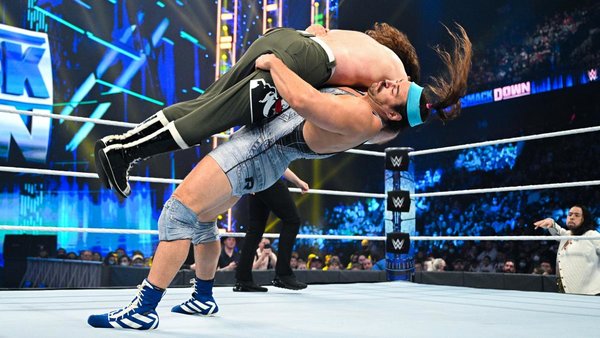 Bastion of pro wrasslin' comedy and excellent all-rounder Sami Zayn will end 2022 in much better shape than he started it. That might not be difficult considering Zayn entered the year with a short six-minute loss to forgotten tag star Rick Boogs on the 7 January edition of SmackDown.
Remember that one? No? You're not alone.
This loss was extra-baffling because WWE planned to put Zayn over Shinsuke Nakamura for the Intercontinental Title shortly thereafter. Yeah, nothing says 'I'm setting up for a major title shot' like losing any and all momentum just one week before winning the strap.
Let's just say that things would get better for Sami as 2022 progressed. Much better. He'd work magic with Johnny Knoxville at WrestleMania 38, then begin the slow build towards eventual Bloodline acceptance as an "Honorary Uce". That latter story came to define his year, and it should peak with a stunning underdog babyface turn soon enough.