10 WWE Questions You Most Want Answered (June 7)
Are the Wyatt family finally getting back together?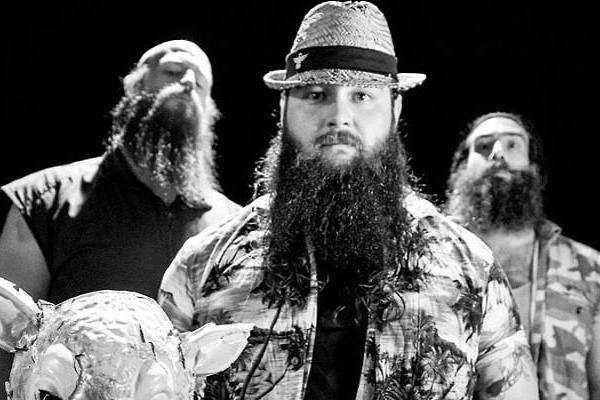 World Wrestling Entertainment has been full of surprises in the past month. Whether it's announcing a show like Elimination Chamber with only two weeks of build, bringing in Kevin Owens to beat John Cena, Samoa Joe showing up without being officially advertised, Steve Austin doing a passionate promo about Brock Lesnar to setup a possible match at WrestleMania 32 or the announcement of a WWE live event in Japan airing on WWE Network, it's been hard to know what WWE might do at any given time. That makes things exciting for fans because the product had become stale for quite a while, but now there's a freshness to the product that wasn't there before. That doesn't mean that every WWE show is great. Raw is still too long at three hours while Smackdown isn't treated like a major show, but when it comes to PPVs or "special events" they are typically pretty good. That's because the roster is young and deep led by the three Shield guys Seth Rollins, Dean Ambrose and Roman Reigns featured in prominent roles. The injury to Tyson Kidd this week was definitely the worst thing that happened because he's such a hard worker and talented performer. To know that he spent days in the hospital is pretty sad, so hopefully things can work out for him after hurting his neck/back during his match with Samoa Joe prior to Raw. Let's hope Kidd can get back in the ring soon. Here is this week's Q&A based on questions sent to me on Twitter @johnreport covering a lot of WWE related topics with regards to the present and the future as well. Since Kevin Owens seems to be a hot topic after he beat John Cena clean at Elimination Chamber last week, there were several questions about him. I chose a couple of them since they were different enough. Let's get to it.
John Canton
John wrote at WhatCulture from December 2013 to December 2015. It was fun, but it's over for now. Follow him on Twitter @johnreport. You can also send an email to mrjohncanton@gmail.com with any questions or comments as well.
See more from John