10 WWE Returns Everyone Asked For (Which Ended Up Sucking)
9. Trish Stratus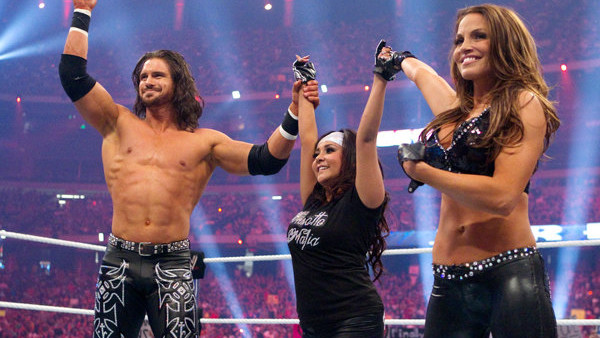 From one soul-crushing Canadian comeback to another, and the time Trish Stratus dusted off her wrestling boots for a showcase bout on the Grandest Stage of Them All.
In theory, that statement should elicit fond memories of another milestone moment for the legendary former Women's Champion. But after deciding to get back on the wrestling bike in 2011, Stratus quickly found herself on the losing side in a match against Vickie Guerrero. Sure, said defeat came due to LayCool interference, but it still wasn't the best of starts for the now-fitness master.
Fast forward to 'Mania XXVII, and Trish was lining up alongside John Morrison and Snooki to see off Dolph Ziggler and LayCool in what can best be described as a disappointing use of her talents.
Thankfully, the iconic star would get a chance to redeem herself later down the road with a string of stellar showings in the Women's Royal Rumble, at the Evolution PPV, and during an appropriate career send-off against Charlotte Flair at SummerSlam in 2019. So, the less said about her Snooki spell, the better.