10 WWE Ruthless Aggression WrestleMania Matches That Should Have Happened
Brock Lesnar vs. Steve Austin, and other WrestleMania classics that never were...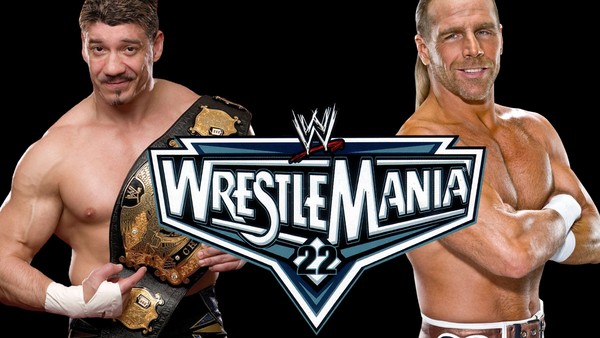 The Royal Rumble has come and gone, meaning we are full speed ahead on the Road to WrestleMania.
The fan expectation is fierce, therefore the pressure is on WWE and its creative team, to ensure they book the best card possible. At this very moment, long and short-term 'Mania plans are on the table, and the decisions on what path to take, are some of the most crucial those who wield the magic pen make on an annual basis.
One particular era revered for its strong calibre of WrestleManias is Ruthless Aggression. As WWE transitioned out of the Attitude Era, their roster was stacked with talent boasting an extraordinary midcard, to go along with heavy-hitting main event stars such as Steve Austin, The Rock and Triple H. Not to mention, the new era-defining stars such as John Cena, Randy Orton and Batista that would come along during this period.
Whilst Ruthless Aggression WrestleManias did boast some cracking matches, there were some dream encounters we never witness on the Grandest Stage. This list is not necessarily a complete criticism of WWE's booking, but rather it seeks to uncover some different directions WWE could have taken during this period...
10. Eddie Guerrero Vs. Chris Benoit (WrestleMania XX)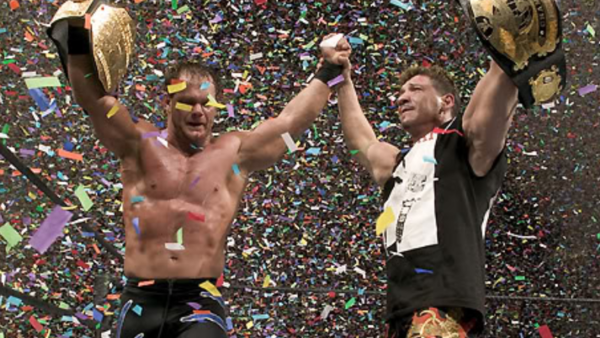 At WrestleMania XX, WWE took a leap of faith with their fanbase, booking not one, but two workhorse talents at the apex of both Raw and SmackDown. Thankfully, this change was welcomed by the audience.
Chris Benoit and Eddie Guerrero closing the show with their hands raised in World Championship glory is a now harrowing image considering future events, but it was a golden moment. Both triumphs were iconic, with Benoit submitting the loathsome Triple H to win a thrilling Triple Threat also involving Shawn Michaels, and Guerrero lying cheating and stealing his way to victory against Kurt Angle.
By choosing to rely on more dynamic, athletic wrestlers in the top spots, rather than reverting back to old faces, WWE were aiming to make a huge statement. If this was the intention, then going all-in with this fresh philosophy, by having the two real-life best friends face each other in the main event for the WWE Championship, would have made the biggest statement possible.
Two mavericks of the rings with mirroring career paths, both untouchable in their craft. Benoit vs. Guerrero might feel like the perfect 'Mania midcard title showstopper. In 2004, it was the right place, and right time for these two to progress to the main event and clash for the top prize on the grand stage.