10 WWE Stars Who Desperately Need New Gimmicks
9. Mandy Rose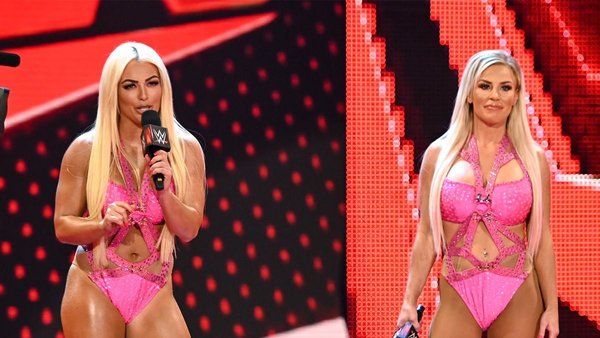 Fans might be able to understand when WWE fails to capitalise on certain superstars. Samoa Joe never seemed to fit the WWE mould, no matter how elite his promos and performances were. The same can be said for many stars throughout the company's history, as Vince McMahon and his chosen yes-men continue to strive for that perfect aesthetic for HD TV.
Mandy Rose is just about as perfect aesthetic for HD TV as it gets, yet she still finds herself treading water doing a whole lot of nothing. She's also immensely talented, one of the most improved performers of the last few years. Rewind to the period following WrestleMania 36 and it seemed as though God's Greatest Creation was primed to become a major star on WWE TV. Then, nothing followed by Dana Brooke-partnering purgatory.
As with many names on this list, Mandy Rose doesn't need a dramatic change. She doesn't need to be repackaged as a baker, a bramble picker or a firewoman. She needs something, however, as 'generic blonde female number 5' is currently making a waste of her immense talents and potential.