10 WWE Stars Who Need To Be Released Right Now
David Otunga. Still employed. What in the hell?!?!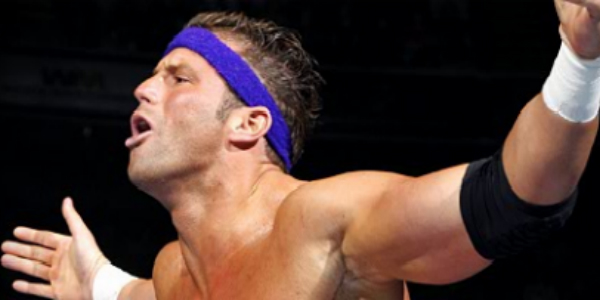 As WWE continues to revitalize its product, the time has come yet again to consider talents with which the company needs to part ways. It's not that WWE's a company filled with terrible wrestlers -- that's far from true -- but every so often there reaches a point in a performer's career in which they lose the ability to create that organic connection with a crowd that makes them appear to truly have some level of upward mobility. Ideally all wrestlers should want to be presented as performers who have a chance at being perceived as competitive in a match. Unfortunately, there comes a point where that stops being the case. Regarding performers at-present in WWE, the unfortunate situation in the company's mid-card where wins and losses are frequently traded to the point where nobody truly gets over must be considered. As well, wither poor creative planning, underwhelming when given opportunities or simply just generally fumbling the ball when its handed to them should fell some current WWE superstars. Also, NXT continues to be the fastest rising broadcast brand in pro wrestling, and some NXT performers deserve a main roster chance to succeed. Not to worry though for possibly released WWE superstars. The North American independents and promotions based worldwide are starting to heat up, and more available taleny for these shows should allow for great paydays for released talents. Wrestling is broader and deeper than ever before, and if WWE isn't a good fit, it doesn't necessarily mean that wrestling is a bad fit as a career. Here are ten talents that could (and maybe should) be seen at an independent show near you in short order.
Marcus K. Dowling
Besides having been an independent professional wrestling manager for a decade, Marcus Dowling is a Washington, DC-based writer who has contributed to a plethora of online and print magazines and newspapers writing about music and popular culture over the past 15 years.
See more from Marcus