10 WWE Stars Who Were Fired For Unprofessional Conduct
10. Alberto Del Rio Slaps A Social Media Employee Backstage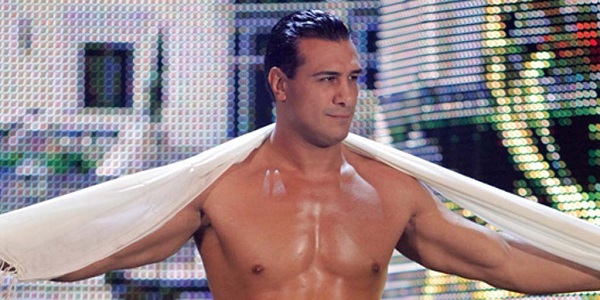 As anyone who reads wrestling news knows, Mexican wrestling superstar Alberto Rodriguez, aka Alberto Del Rio, was fired yesterday. To quote WWE.com, in fact, €œWWE announced the release of Alberto Del Rio due to unprofessional conduct and an altercation with an employee.€ While there are few details available at present, it appears that words may have been exchanged with someone that works for the website, followed by a slap from the former luchador and mixed martial artist to the hapless flunky.
It€™'s notable that the copy used on the WWE.com statement doesn'€™t use his real name, or wish him the best with his future endeavours €" someone working on the website seems genuinely angry with him. Del Rio had been on a downward spiral in the company for some months, and was well known to be seriously considering not renewing his contract with WWE and returning to Mexico. His success there in the early part of his career had already made him a very rich man, and with the WWE'€™s heavy schedule, scuttlebutt (like gossip, but after a heel turn) had it that he didn€™'t consider that the money made the hard work worthwhile any longer.
WWE didn'€™t have a great deal for Del Rio creatively in 2014, and the audience was never truly behind his character as a heel or a babyface. The recently released Ricardo Rodriguez (no relation), for some time his personal ring announcer and valet, was more over than Del Rio. It could easily be that WWE has used this incident as leverage to oust Del Rio from an expensive contract and save some money, continuing the cuts they€™'ve been making in spending this summer after the disastrous early performance of the WWE Network and the resulting plummet in the company'€™s stock price.
Whatever the outcome, we€™re sure Del Rio isn'€™t too cut up about it.
Jack Morrell
Professional writer, punk werewolf and nesting place for starfish. Obsessed with squid, spirals and story. I publish short weird fiction online at desincarne.com, and tweet nonsense under the name Jack The Bodiless. You can follow me all you like, just don't touch my stuff.
See more from Jack