10 WWE Storylines Which Could Make WrestleMania 37 The Greatest Yet
These are the possible storylines that could make a pandemic set WrestleMania a classic.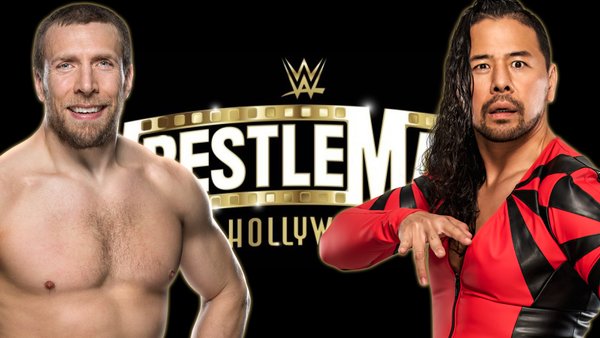 We have no idea what WrestleMania 37 is going to look like. The world is currently still in the middle of a global crisis and despite the efforts to go back to normal, it's clear that not enough has been done to properly contain the pandemic, particularly in America. The prospect of international travellers being able to safely attend WrestleMania 37 feels like a distant and unlikely reality.
Yet because this is a Vince McMahon production, the show must go on and next year's WrestleMania will have a year's worth of preparation if crowds still aren't able to fill a stadium in Los Angeles. If WrestleMania 36 can be held in a gym without anyone in it, nothing will stop 37 from being the biggest event it can be.
Currently, there are the traces of angles that could be capitalised on six months from now for main event success, but a lot can change on the road to WrestleMania. While there will be countless inciting moments to spark narrative feuds and big title matches, these are some of the possible storylines that could make an uncertain WrestleMania a classic anyway.
10. Charlotte Flair Vs. Bianca Belair
Bianca Belair had organic momentum and fan support this year due to her distinctive presence, great matches and naturally sympathetic selling. Charlotte Flair was the antagonistic main roster heel who won the Royal Rumble, and wanted to prove her superiority to the NXT women. Both are some of the most impressive athletes in wrestling and it felt like the right time for the EST to break out in an NXT women's title match at WrestleMania, especially after her astonishing Royal Rumble performance.
Instead they went with Rhea Ripley, who is good and delivered an excellent match with Charlotte, but lacked the natural momentum to make the feud transcendent. After losing to Charlotte, she hasn't been given much to grab onto, and Bianca's main roster run has resulted in nothing so far. It feels like a mistake that she wasn't put Rhea's position.
However, WWE can fix this error by booking the two for next year's WrestleMania. A story about Bianca being angry at being used as a stepping stone, being overlooked and undervalued by Charlotte, and how she refuses to let herself be stepped on any longer would be phenomenal. It could easily cement Bianca as a star.