10 WWE Studios Movies That Lost Millions
How the wrestling company has lost $35.8 million on box office bombs...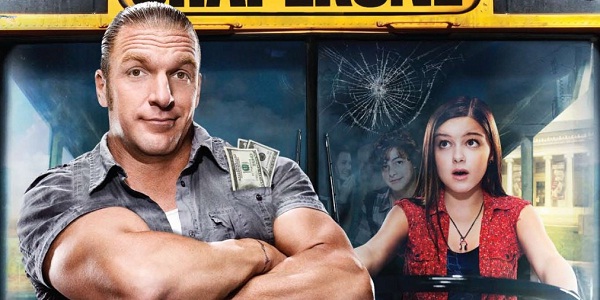 In 2000, WWE superstar The Rock took some time off from wrestling to film a small role in The Mummy Returns. The success of that movie eventually led to The Rock leaving WWE for the superstardom of Hollywood as Dwayne €œThe Rock€ Johnson, turning from wrestling champion to box office champion. WWE owner Vince McMahon saw The Rock€™s Hollywood success as an opportunity to expand his pro wrestling empire. He established what would later be named WWE Studios, an in-house production studio that would make feature films starring WWE wrestlers. What McMahon didn€™t bank on is that few WWE wrestlers have the crossover appeal of The Rock. After all, McMahon already unsuccessfully attempted to turn 1980s wrestling superstar Hulk Hogan into a movie star with the 1989 film No Holds Barred. WWE Studios movies starring WWE superstars like John Cena, Randy Orton, Triple H and The Big Show have fallen far short of The Rock€™s blockbuster success. Since its inception, WWE Studios has cost the company $35.8 million as of the quarter ending September 2014, or more than a million dollars per film on average. WWE Studios has had some recent success with films they have partnered on with other studios (like The Call and Oculus) and with movies that were so low budget it was almost impossible for the company to lose money (like The Marine 2 and 3). But most of WWE Studios€™ films have lost money according to the company€™s quarterly reporters to stockholders€ and in the cases of the following ten movies, they have each lost millions. After reviewing this list of WWE Studios€™ biggest bombs, let us know which one you think is the worst of the WWE€™s worst in the comments!