10 WWE Superstars Who Could Win A Queen Of The Ring Tournament
We could get a queen of Hearts but there's a Queen of Spades waiting in the wings.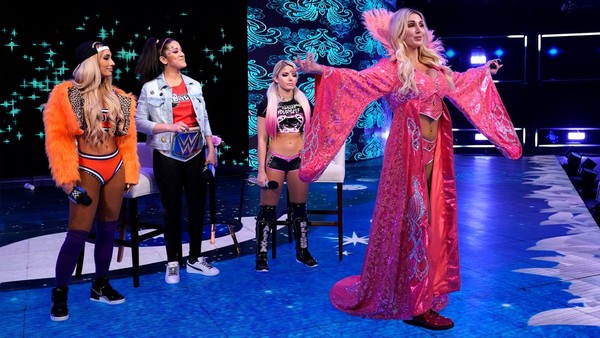 How must it feel to be a female superstar working in WWE right now? You're constantly told that you're part of a revolution. That you've never had it so good. Then you look around and see that men are still gobbling most of the TV time and pay-per-view matches.
There's no sign of another Evolution pay-per-view on the horizon but the biannual Saudi sausage fests are very much still on the cards. Presumably top creative minds at WWE are working on a way to redress the balance, right? Right?!?
WWE has a thriving woman's title scene (tag belts? What tag belts?) and a talented women's roster propping it up.
Unfortunately, if there isn't a title or a man to fight over, WWE creative don't really know how to build feuds for those women.
It's been years since the last King Of The Ring tournament but if they were to bring it back as Queen Of The Ring it would give women on the main roster some TV and/or PPV time and a genuine sense of purpose.
Booked carefully, it could spiral off into countless feuds that could occupy wrestlers in the following months.
Now we've all collectively agreed that this is the perfect solution, we just need to decide on a winner.
10. Either IIconic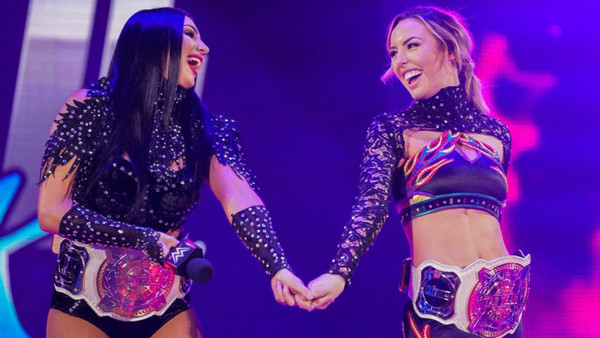 Which IIconic should win a Queen of the Ring tournament? Forced to choose, Peyton Royce is arguably the better worker of the two but is that a deciding factor? Honestly, it's a coin toss. Either/or, it doesn't matter. Because in-ring ability isn't really the point here.
Nobody would want an IIconic to win but it could happen, because sometimes Vince McMahon can't resist trolling his audience. No one can pretend it'd be the first time.
The recent Raw Reunion referenced the infamous episode of WCW Monday Nitro where Alundra Blayze put a WWE title belt in a bin. That bit has been done to death lately. They already reprised the angle metaphorically with the IIconic's tag title reign.
Denying Sasha Banks and Bayley an extended run with the tag belts that could have established the titles and pleased fans, Vince instead upset fans and wrestlers alike putting the belts on a pair of lower midcard jobbers.
The IIconics' reign has completely devalued the titles. McMahon could tarnish QOTR just as quickly. "You don't like it? But it's such good s**t! Listen pal, be grateful I don't bring back Santina Marella to win this thing!"