10 WWE Superstars Who Could Win A Queen Of The Ring Tournament
9. Io Shirai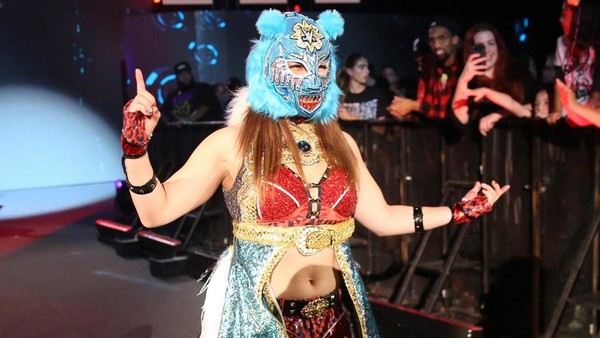 Io Shirai has been one of the stand out performers on NXT for a while now. 'The Genius of the Sky' has been brilliant whether feuding against Shayna Baszler or turning on former friend Candice LeRae.
Before that she was just as brilliant teaming up with Kairi Sane for frenetic tag matches. They were great to watch together. That's not to say however that we should want to see them reunited on the main roster.
Putting Sane with Asuka as the Kabuki Warriors already seemed a fairly lazy pairing: two Japanese wrestlers who can't cut it in 20 minute talking segments bundled together and packed off to the dark recesses of the doubles division.
Given Vince McMahon's history with Japanese wrestlers you can see what might happen but the Warriors don't need a third member. It would be far better to let Shirai's dazzling ring work speak for itself and allow her to have her own identity.
Starting out a relative unknown, fans unfamiliar with NXT could warm to and root for her as she picks her way through the competition en route to being crowned WWE Queen Of The Ring.