10 WWE Superstars You Didn't Know Were In TNA
It's surprising just how many WWE superstars were once Impact players!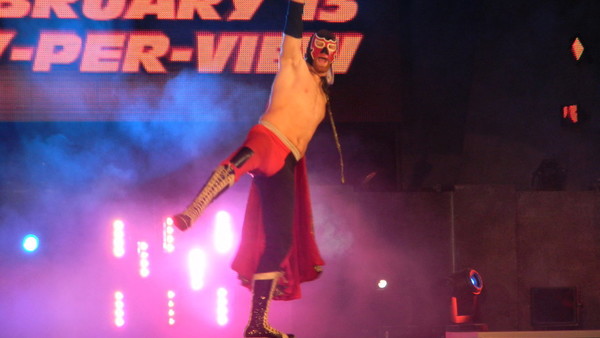 In its 15 year history, the doors of TNA Wrestling - now known as Global Force Wrestling - have seen their fair share of talented performers pass through their doors. From WWE mainstays and main event superstars to World Champions and WWE Hall of Famers, TNA payroll has seen some truly great talent since 2002.
However, while many established stars have had high-profile runs in Orlando and several WWE newcomers are often identified as TNA talents, there's a long list of top industry names that may not be common knowledge to many wrestling fans.
Several of these TNA alumni have since gone on to forge iconic careers of their own, while others are amidst their ascent to the top. In hindsight, the fact that many of the performers in this list weren't signed to full-time contracts is criminal; however, this fact is also a tell-tale sign of why TNA has struggled in recent years.
Nevertheless, the decision to move on proved fruitful for all in this list and TNA's loss was most certainly WWE's gain. Take a look in the TNA vault, as we run unearth ten forgotten appearances of WWE superstars in the Impact Zone.
10. Tomasso Ciampa
Tomasso Ciampa has gone on to forge quite a name for himself on NXT since making his debut with the brand as part of the Dusty Rhodes Tag Team Classic in 2015. However, in a very unusual set of circumstances, Ciampa managed to appear on TNA television at the same time he was simultaneously part of NXT.
Despite being on NXT in September 2015, he wasn't officially signed to a WWE contract. As such, Ciampa appeared in several other promotions in between, including the original version of Global Force Wrestling, as well as international entities like RevPro, ICW and wXw.
Ciampa's appearance in the Impact Zone came in a Three Way match on the September 30th edition of Impact Wrestling, three weeks after making his NXT debut. While appearing on Impact would have usually been frowned upon by WWE management, this particular appearance had actually been taped two months prior in late July.
The match itself aired on the very same night he appeared on NXT against Tyler Breeze, putting Ciampa on a short list of men who have appeared on two globally broadcast wrestling shows on the same night. Ciampa would go on to appear once more for TNA in another pre-taped match from July, defeating Crazzy Steve on an episode of Xplosion in October.