10 WWE Tag Teams That Broke Up Way Too Soon
WWE pulled the plug on these tandems much earlier than they should have.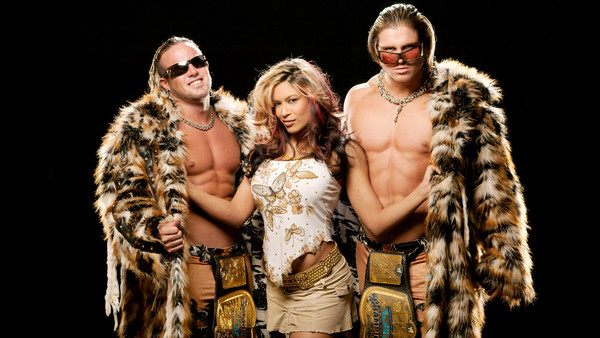 After only one year together on the main roster, Enzo Amore and Big Cass might be headed for a breakup if this angle involving Enzo's mystery attacker angle is any indication. Of course, Cass is bound to be revealed as the assailant sooner rather than later, forcing yet another popular tag team to part ways before they even came close to reaching their full potential.
Most tag teams break up at one point or another, it's just the way wrestling works. However, Enzo and Cass have barely scratched the surface of what they can accomplish as a tandem on Raw. In fact, they have yet to win a single set of tag team titles, so splitting them up, at least at this point anyway, is pretty premature.
Needless to say, they are far from the first duo in WWE's illustrious history to meet an untimely fate, as this has been a trend dating back years. Just as a tag team starts to hit the peak of their popularity, they are broken up, and it could be for a variety reasons. Whether it was because Vince McMahon saw singles potential in one of them or because nothing was being done with them creatively, their run was cut short when in reality it should have lasted a lot longer.
Either way, it doesn't take away from the fact that they should not have been split up when they were, with these ten talented tandems being prime examples.
Graham Matthews
Since 2008, Graham has been a diehard pro wrestling fan and, in 2010, he combined his passions for WWE and writing when he joined Bleacher Report. Equipped with a master's in journalism, Graham has contributed to WhatCulture, FanSided's Daily DDT, Sports Betting Dime, and GateHouse Media. Along the way, he has conducted interviews with wrestling superstars like Chris Jericho, Edge, Goldberg, Christian, Diamond Dallas Page, Jim Ross, Adam Cole, Tessa Blanchard, Ryback, and Nick Aldis among others.
See more from Graham