10 WWE Title Reigns That P*ssed Off The Fans
You can't please all of the people all of the time.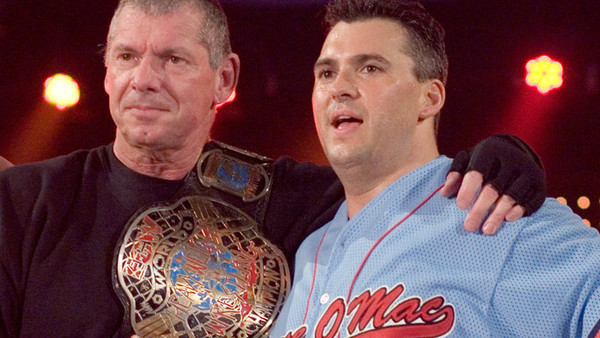 At its core, professional wrestling is all about telling captivating stories and giving the fans something to smile about. After all is said and done, it's entertainment.
While you can never please all of the people all of the time, WWE does appear to make an effort to give the WWE Universe reasons to feel good. Its attempts are often misguided, but the intention is there nonetheless (despite what many may say to the contrary).
However, there are times when WWE misses the mark so badly that it comes off as an insult to those watching the product.
WWE has had countless moments that have ranked somewhere between 'lame' and 'horrible', but those moments are accentuated when they involve the key focus of any wrestling product: championships.
As said, you can't please all of the people all of the time, but WWE has almost become renowned for majorly screwing up championship booking decisions. Things might not be as bad as WCW circa 2000, but the company is responsible for its fair share of blunders.
In fact, a handful of championship-related creative decisions have been so poor that even fans with opposing opinions on wrestlers and the business itself can agree that WWE dropped the ball.
These are 10 WWE title reigns that pissed off the fans.
Special mention must go to Hulk Hogan's WrestleMania IX title victory that couldn't make this list because of the considerable amount of infatuated Hulkamania fans that loved it at the time. Sad but true.
10. John Cena Steals Rey Mysterio's Spotlight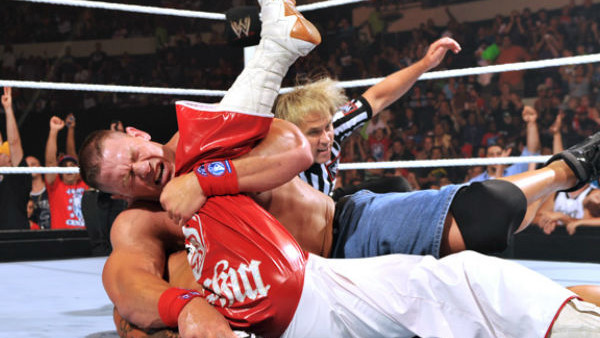 After the stunning high that was Money in the Bank 2011, when CM Punk won the WWE Championship and supposedly left the company for good, fans were brought back down to earth when WWE decided to impose its agenda once again.
With Punk now out of the company, a new WWE Champion rightfully needed to be crowned. After competing in a tournament to determine the new champ, the ultimate underdog Rey Mysterio emerged victorious to claim his first WWE Championship, having won the World Heavyweight Championship twice before.
Insert John Cena, a supposed beloved babyface who challenged the newly-crowned champ to a title match later that night. To further insult fans, WWE seemingly forgot that John Cena was supposed to be fired if he didn't defeat CM Punk at MITB. Oops.
As predictable as ever, Cena was victorious and won his record-breaking ninth WWE Championship in front of a crowd of thousands of disbelieved fans and many more millions watching at home. Even with John Cena being as popular as he is with young fans, it would be hard for even them to feel good about Mysterio being robbed of an opportunity like this.
Although it was all part of a bigger story between Cena and Punk, Mysterio's poor treatment left a sour taste in the mouths of fans who were in the midst of one of the most exciting times to be a wrestling fan.