10 WWE Vs. NJPW Matches Fans Dream About
It's the promotional dream war fans crave, and these are the matches we fantasize.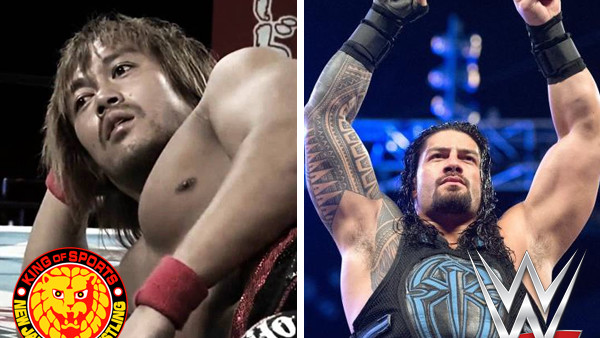 This week, wrestling fans were given a treat they never thought they would get. Chris Jericho, after saying for years he would only ever work for Vince McMahon, broke his vow and began a salacious affair with New Japan Pro Wrestling following a 20 year absence. He wrestled Kenny Omega in a match that exceeded all expectations and arguably stole the show. Now, everyone is asking when Chris Jericho will return for more dream matches with other New Japan superstars.
Dream matches are easier when you're not signed to WWE. With other companies lacking the exclusivity Vince McMahon requires, wrestlers are better able to have the matches fans crave, regardless of style or region. Still, fans can't help but think about an ideal world in which WWE tear down its walls and allow their talent to play with others. Specifically, what would happen if WWE stars clashed with New Japan wrestlers?
Be it because of wrestling style, storyline intrigue, or clashes of persona, these are the matches we can only see in our wildest of dreams in a WWE vs. New Japan war.
10. The New Day Vs. The Elite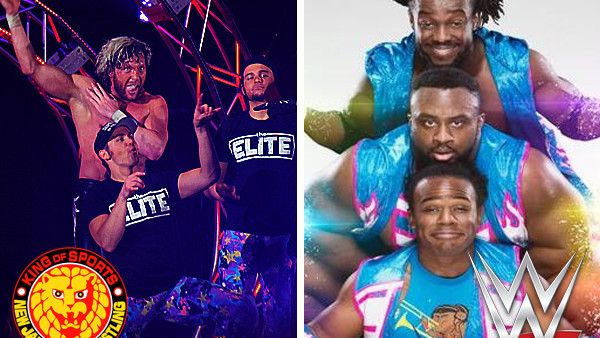 The Elite, the subgroup of Bullet Club headed by Kenny Omega and the Young Bucks, are one of the most popular wrestling acts on the internet. With their YouTube series "Being The Elite," their mix of high spots and comedy, and their irreverent, meta-attitude online, the Elite seem to understand perfectly who wrestling fans are in 2018. The comparisons to the New Day are obvious, given that group's affinity for goofy humor, tongue-in-cheek gesturing, and Xavier Woods' exploits on YouTube with his gaming show "Up Up Down Down." Fans would love to see these two groups throw down and determine who are the real Gods of Geekdom.
What's funny, or perhaps heartbreaking, about this matchup is that Omega has in fact tried to make it happen. In a recent interview, he admitted that he was making appeals to the powers that be to let this interpromotional match go ahead, saying that it would set the wrestling world on fire and make money for both sides. Hardcore wrestling fans would heartily agree with Omega's sentiment, but alas, until the politics change, it's just a mere sentiment.