10 WWE Wrestlers Already Dreaming Of AEW
Kevin Owens is "nearly there". Who else?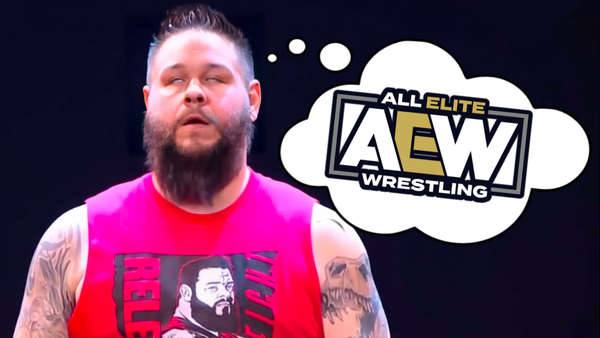 Not every WWE wrestler wants to make the jump to All Elite Wrestling.
Some of them are Fedpilled.
Roman Reigns is a made man who you'd expect is delighted that WWE has finally "got". He's one if not the biggest full-time wrestling star on the planet, and has such leverage that he can present himself as the cool, menacing heel literally everybody except Vince McMahon saw in him seven years ago. He transcends WWE's general badness, which is really quite incredible, and will be on an absolute fortune.
It won't ever get better for the aptly-named Happy Corbin. He's WWE through and through, which is quite the indictment, since his default traits are "tall" and "boring". He has been conditioned to despise non-WWE wrestling, and AEW fans probably don't want him there. He'd actually make for a great interloper heel, à la Jerry Lawler in ECW and Matt Cardona in GCW, but he'll likely never make the jump. Most do because they get booked like sh*t. Corbin meanwhile is given every opportunity to get over. His performer: TV time ratio must be in the top 5.
Randy Orton is a lifer, and boy has he taken that role literally, Jesus Christ. Drew McIntyre, the New Day, even ex-Bullet Club alumni and friend of the Elite AJ Styles: all have good reason to remain loyal.
But the following...?
10. Kevin Owens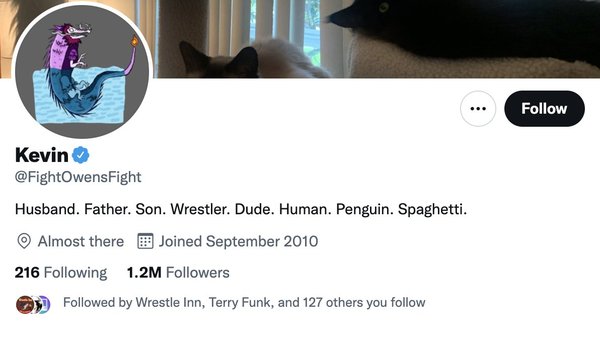 When the news broke that his WWE contract is set to expire in January 2022, Kevin Owens tweeted the coordinates to Mount Rushmore - the name of his old PWG stable - while fellow members the Young Bucks tweeted 'There' when Owens set his location to 'Nearly There'.
Every other AEW fan retweeted custom 'Kevin Steen Is All Elite' graphics as the rumours intensified.
It should be noted that Owens recently liked a tweet rubbishing this exact brand of speculation. In response to a tweet posted by @EstBlueprint - "Kevin Owens looks more miserable each time we see him" - @SHOTZFIRED91 tweeted "When you create a narrative you'll see it everywhere you look". Owens slapped a like on this Baader-Meinhof take, but it should also be noted that Owens himself started the narrative.
One might detect misery in him equipped with the knowledge of the rumour, but it's not as if the guy looks fired up, either. At present, he has a total inability to no-sell how much he doesn't want to be there and cuts promos like he's spent the day daydreaming about his future and forgetting to memorise the copy.
Can Owens be happy? Only he would know, but...come on.
The former terrifying psychopath is just a guy dulled by a whacky, aimless career in which he has played several disconnected roles at the expense of his aura.