10 WWE Wrestlers The Rock Refused To Wrestle
Grapplers who didn't get to go one-on-one with The Great One at one time.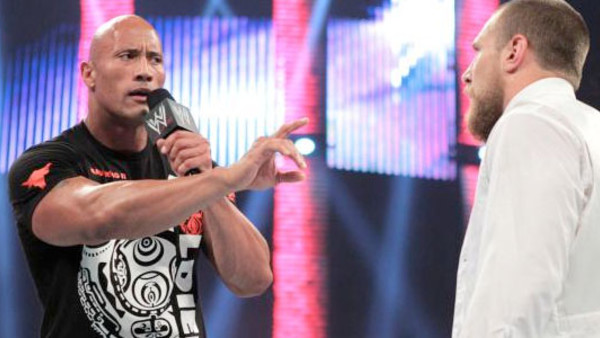 It's safe to say Dwayne 'The Rock' Johnson is at the top of nearly every wrestler's list of dream opponents.
His gigantic charisma instantly elicits huge reactions from crowds, and just by association, Superstars who have competed against him in the squared circle have come out looking stronger for it.
Rock picked up wins over the likes of Eddie Guerrero and Jeff Hardy in one-off TV matches over the years, but they came out better for the experience thanks to Rock's incredible selling. In his prime, he was regularly churning out thrilling matches night after night.
The problem is that The People's Champion is in such high demand in Hollywood and elsewhere as the biggest box office attraction in the world, meaning that his returns to WWE are few and far between. WWE considers themselves lucky whenever they can get a tweet from Rock, never mind a full match.
Since retiring from full-time competition in 2004, Rock's rejected many proposed matches from WWE due to his huge commitments outside of the ring. For all the people he's put over in an illustrious career, here are some matches and opponents Rock couldn't or wouldn't put his worthwhile time and effort into...
10. Bray Wyatt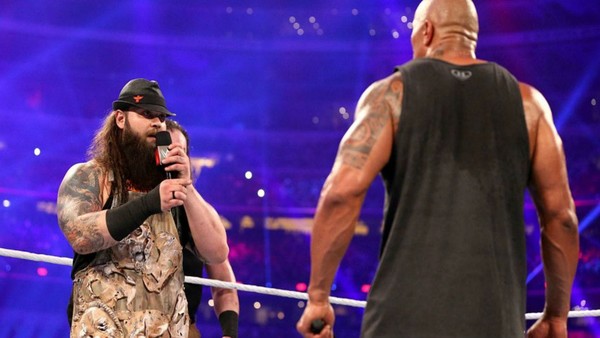 Bray Wyatt had a high profile match as WWE Champion against Randy Orton at WrestleMania 33, but Orton wasn't the opponent Bray had in mind to wrestle on the card the year prior.
At WrestleMania 32, The Wyatt Family interrupted The Rock's in-ring promo which descended into a brawl involving John Cena. Rock had a lot of fun at Bray's expense in the segment, at one point heckling him with "You come out here, and you talk about how you're the Eater of Worlds. Well from where The Rock's standing, you're the eater of hot pockets."
Talking about that moment in an interview with ESPN's SportsCentre later that year, Bray laid down a challenge to The Most Electrifying Man in all of Sports Entertainment for WrestleMania 33:
"The Rock is the biggest star in the world period. It was a moment for me as well, especially because I was walking out and seeing 100,000 fireflies, and that was something of beauty. Being out there with The Rock… It was cool, I guess I would say, but I would also have to admit that we have unfinished business, and if he's listening or watching, Rock, I would love to finish it at WrestleMania 33."
It never ended up happening though - Rock later revealed he couldn't make WrestleMania 33 due to wrapping up his HBO Ballers series.