10 WWE Wrestlers The Rock Refused To Wrestle
9. Billy Gunn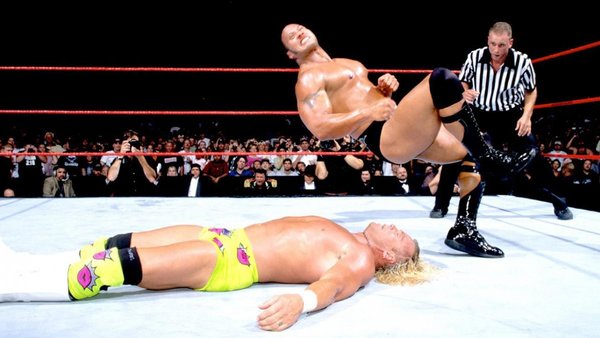 By 1999, Billy Gunn had excelled in The New Age Outlaws tag team and was one of the finest athletes on the roster at the time, so WWF gave him a shot at making it solo and becoming a breakout star.
But plans rapidly changed when the WWF booked him into a feud with The Rock.

While his main event counterparts Triple H, Mankind and Stone Cold Steve Austin were headlining SummerSlam over the WWF Championship, Rock was reluctantly tasked with getting Gunn over as a solo star. Gunn just didn't have the charisma to keep up with Rock, with Rock eviscerating Gunn on the mic in the build-up to their 'Kiss My Ass' match at SummerSlam (1999). The Brahma Bull went out of his way to show WWF higher-ups and fans that Billy Gunn was nowhere near his level.
After Rock wiped the floor with Gunn at SummerSlam, WWF officials were keen to never aggravate Rock again by booking him in another program with Billy Gunn.
Bruce Prichard mentioned the feud on his Something To Wrestle With podcast:
"Rock hated it. There's no other way to explain it. The Rock hated it. He saw it as not as a demotion, but 'OK, I'm the guy that's gotta get this guy over?' And not like I'm over, put me on top. And instead, 'I'm put in the role of trying to get this guy over?'. And I don't know that Rock really had the confidence in Billy."