10 WWE Wrestlers Who Are Almost Unrecognisable Since Debuting
Rhea Ripley, Sami Zayn, Alexa Bliss - Who else bears little resemblance to their former self?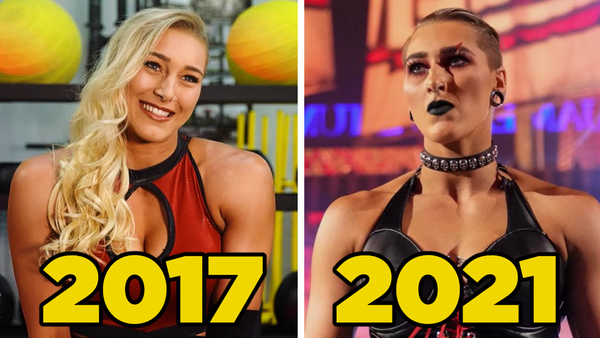 Wrestling is a business based on aesthetics.
Being a talented performer and a gifted athlete is worth little if you don't have the right look. While fans will always flock to people with an impressive amount of skill, they'll often resonate far better with performers who break out with a totally unique look, attitude and attire.
Fortunately, for those who get it wrong, there is a lot of wiggle room allowed in WWE, as gimmicks can change, personalities can alter, and performers can explore new avenues. If you don't nail it the first time, why not change your approach and go for something totally different? This is a luxury that the medium affords, as it's a constantly shifting industry.
Looking back at these stars from their humble beginnings to their current states is like night and day, and it's a true testament to how much things can change for performers in a short amount of time. They've all gone on to evolve dramatically. Some for better, and some for worse.
Whether it was by their own design or at the behest of management, these men and women have undergone staggering WWE transformations...
10. Raquel Gonzalez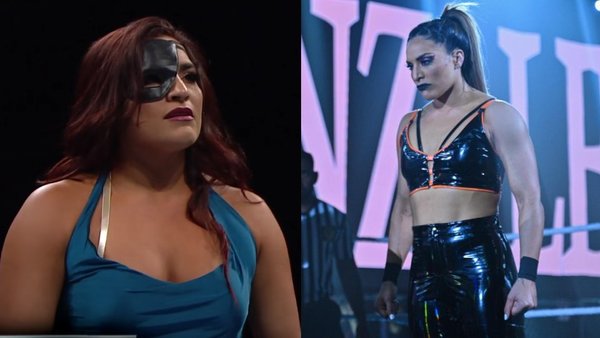 It took Gonzalez a fair bit of time to find her footing in WWE and what look she wanted to go with. Her initial time with the company took place in the Mae Young Classic tournaments, which acted as an excellent way for the company to introduce some new faces to the scene and build no stars.
Gonzalez began her WWE career as Reina Gonzalez. She lost in the first round to Nicole Savoy and had the same result in the second tournament against Kacy Catanzaro. During this time, she sported some bright colours and even an eyepatch for her first match. While she was a monster, she felt incredibly rough around the edges.
Now, she's become a dangerous enforcer on the NXT women's roster. Her new attitude and look came as she re-debuted with the company, siding with Dakota Kai at NXT TakeOver: Portland and eventually acting as Kai's monster bodyguard. This big change was impressive, and it even led her to a tonne of championship gold, including being one half of the first NXT Tag Team Women's Champion and the current NXT Women's Champion.
Besides her new look, she's also grown in confidence regarding her in-ring work, which has shaped Gonzalez differently from her humble beginnings.