10 WWE Wrestlers Who Had Their Momentum Repeatedly Halted By Major Injuries
Injuries happen frequently in wrestling. These folks need to quit hogging them all.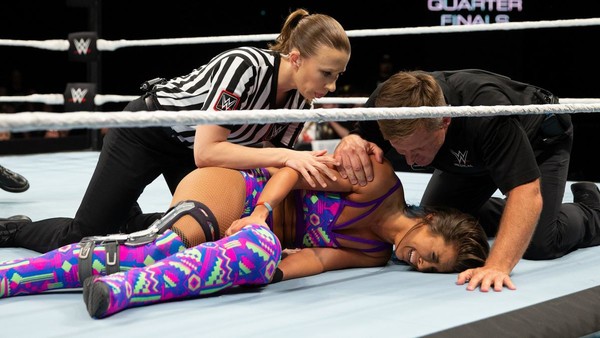 In order for a professional wrestler to get and remain over, they have to cut solid promos and win matches (or at least wrestle in really good ones) on a weekly basis. A wrestler can do neither of those things if they are not on television. So, if a wrestler happens to get injured, that can immediately put a damper on their momentum and lessen their chances of ascending to greater heights.
Unfortunately, as any hardened pro-wrestler will tell you, wrestling "ain't ballet". It's a high-risk profession with a rigorous schedule, and injuries are subject to happen at any given point. Of course, there is never a good time to suffer an injury, but there is nothing worse than getting hurt while you're either at top of the card or approaching it.
Just ask Karrion Kross about that one. Injuries in wrestling aren't just "a couple of weeks off". No, they're torn muscles, torn ligaments, broken bones; injuries that would easily keep anybody on the shelf for months or even years. Hell, even if a wrestler suffers a minor injury that keeps them on the reserves for two months, that's two long months for the fans to forget about them.
And these have been the ones unfortunate enough to suffer multiple of those injuries in very close succession...
10. Wade Barrett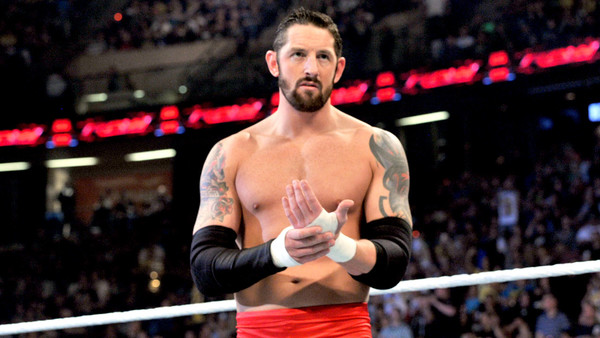 Wade Barrett seemed poised to become WWE's first-ever British World Champion after winning the inaugural season of NXT in 2010. Unfortunately for him, his own body had other plans.
Barrett's string of poor luck started on a 2012 episode of Monday Night Raw, when he dislocated his elbow after Big Show literally threw Dolph Ziggler at him during a Battle Royal. He'd return to action for about a year before being taken off television due to work visa issues in August 2013. The now-Bad News Barrett would return that December, but was inexplicably kept out of in-ring competition until April of 2014.
From there...well, I'm afraid he got some bad news.
While he did manage to capture the Intercontinental Championship upon returning, his reign wouldn't last long, as a rough landing on the barricade would separate his shoulder on an episode of SmackDown that June. The resultant surgery forced him to vacate his title, and he would not return to action until that December.
By now, Barrett was largely considered "injury-prone" by WWE officials, and his career trajectory looked grim as a result. Though he did win the 2015 King of the Ring tournament, the victory was ultimately meaningless and only served to rename him as punishment for getting "too over" in his previous gimmick. He later joined the much-maligned League of Nations, then chose to let his contract expire in May of 2016.