10 WWE Wrestlers Who Should've Got One More Title Run
Nostalgia runs, career revivals and the so-called 'Birmingham screwjob'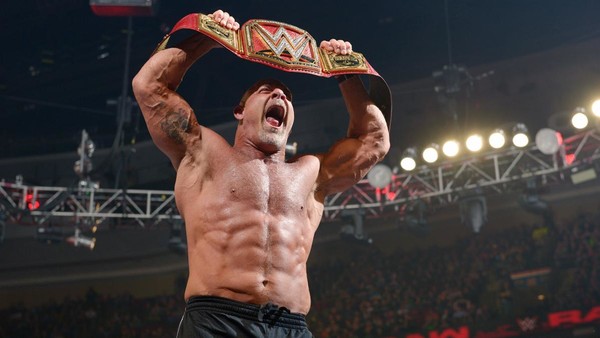 Not everybody's as lucky as Goldberg.
Not in the sense that he was recently able to sign a big-money contract working minimal dates, but in that he was able to notch one more title run before seemingly bowing out for good.
Back in February at Fastlane, Goldberg won the Universal Championship to capture his first world title in over 13 years, which in some ways atoned for that disappointing reign of 2003.
Generally speaking, though, Goldberg seems to be the exception rather than rule, as plenty of others before him have appeared to be deserving of another title shot, only to see the opportunity pass them by. And this isn't something that's exclusively affected top-tier guys, with former champions from up-and-down the card being denied that one last title run on a number of occasions over the years.
From stars who enjoyed a big-name return to others who simply enjoyed a renaissance – as well as the odd example of guys being overlooked whilst still in their prime years – here, we look back at ten instances of wrestlers who should've got one more title run, when it should've happened and why.
10. Chris Jericho
What? Universal Championship
When? Late 2016, early 2017
Why? After initially only intending to stick around until WrestleMania 32, Chris Jericho's 2016 return ended up lasting some 17 months and producing one of the best runs of his career.
His creation of the List of Jericho, the ridiculous scarf-and-trunks combo and a catchphrase as simple as "stupid idiot" were enough to see the six-time world champion totally reinvent himself at 45 years young.
Eventually aligning with Kevin Owens in mid-to-late 2016, the pair's antics consistently produced the most entertaining segments on Raw, while they also found success in the ring with Owens winning the Universal title.
From there, the timing seemed perfect for their partnership to implode at some point down the line and have Jericho go after Owens' title. Though the team did disband, Owens would lose the strap to the aforementioned Goldberg before he and Jericho feuded for the US title instead.
Naturally, that didn't have quite the same impact, while it also saw Jericho miss out on a world title swansong that few would've begrudged him based on his recent work.