11 Fathers & Sons Who Won The Same Wrestling Titles
Success can often run in the family.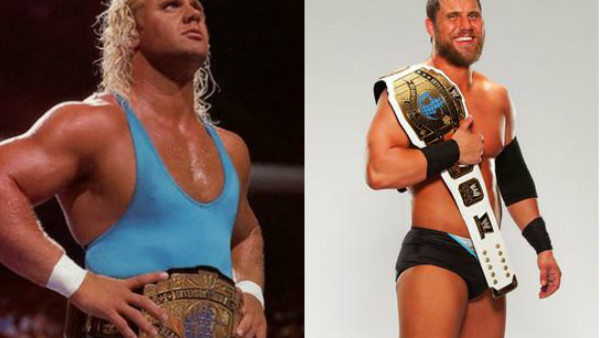 More so than most forms of sport or entertainment, professional wrestling seems to be something that truly does run in the family. A cursory glance at the main roster of World Wrestling Entertainment reveals 16 competitors who are second generation athletes or further, with both the WWE Champion and WWE Women's Champion falling into that bracket.
Success isn't always determined by ancestry of course. Just because one comes from impeccable stock doesn't mean championship gold is guaranteed, and the history of professional wrestling is littered with stories of famous sons and daughters not living up to the family legacy.
However, for every Wes Brisco there is a Dustin Runnels, for every Sim Snuka a Dwayne Johnson. Many sons of famous papas have gone on to experience championship success in WWE, with some even managing to go on to hold the very same strap that their father did.
Here are 11 such examples of fathers and sons who held the same championship.
11. Afa And Samu - World Tag Team Championship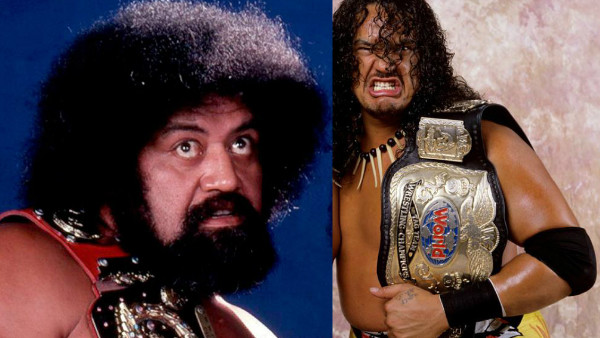 The Anoa'i family will feature more than once on this list, so be prepared for much in the way of Samoans. I'll start off with a fairly unique example of father and son success, as not only did Afa Anoa'i and his son Samu both hold the WWF World Tag Team Championships, they also held them together.
That came about when Afa and brother Sika were the reigning champions as The Wild Samoans. When Sika was injured during a match, rather than vacate the titles, Samu was brought in as a replacement and helped his father defend the titles on a number of occasions.
Samu would go on to win the WWF World Tag Team Championships one more time with his cousin Fatu, who you may better know as Rikishi. More on him later though.