11 Fathers & Sons Who Won The Same Wrestling Titles
10. Sika And Rosey - World Tag Team Championship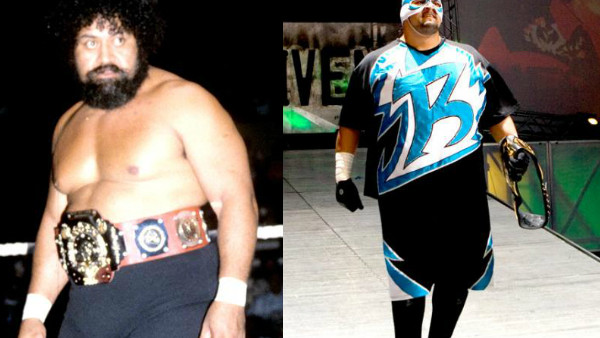 Staying with the Anoa'i family, Afa's partner Sika also had World Tag Team Champion offspring. But whilst Afa's son won gold using a similar gimmick to that of his father, Sika's son Matthew tasted success with a totally different persona.
You may know Matthew better as Rosey, who burst onto the WWE tag scene in 2002 as one half of Three Minute Warning. Their run as Eric Bischoff's hired heavies didn't last so long, and Rosey eventually found salvation in the unlikeliest of places. The WWE's resident superhero, The Hurricane, saw something in Rosey that no one else did, and enlisted him as a Super Hero In Training. Yes, that acronym was intentional.
Hurricane and Rosey enjoyed a single run with the WWE World Tag Team Championships in 2005, and the end of the team was the end of Rosey in WWE. Sika also has another son: some guy called Roman Reigns. I guess he's doing okay for himself also.