11 HUGE AEW Full Gear 2022 Predictions You Need To Know
A 'Generational Talent' ascends, but what are the non-MJF shockers set to rock AEW at Full Gear?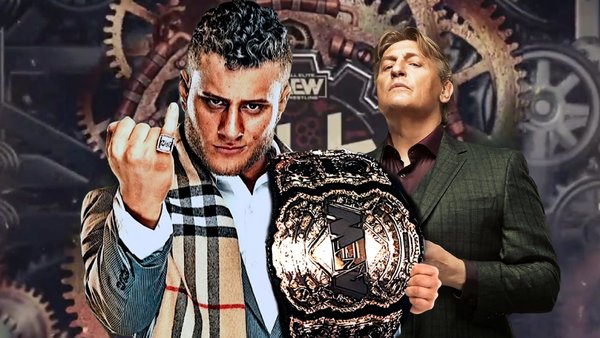 What a difference a year makes.
This time last year, CM Punk was up to his neck in AEW conflict, but just up to his neck - Eddie Kingston knocked his adjoining head clean off with his Uraken. Worked shoot drama was the cause of and solution to all problems in a thrilling feud with an irresistible physical climax.
And as for drama, thrills and a physical climax, look no further than Hangman Page's cathartic Heavyweight Championship win over Kenny Omega. A story that had existed since AEW's birth reached a vital checkpoint as the 'Anxious Millennial Cowboy' made good on an emotional two-year odyssey and took home the gold.
Meanwhile, MJF was stealing the show in an opener against Darby Allin that was comfortably one of AEW's best matches of 2021. Not that anybody made space to talk about it after the above two encounters gobbled up all the column inches. He'll be motivated by that unfair slight like he is all the rest - a fine detail in a rich arc emblematic of all the company was supposed to be. Kingston, Punk, Omega and Page have lived a lifetime (and then some) since, but not the 'Salt Of The Earth'.
In a year that's felt like ten in AEW, only Jon Moxley and MJF feel like still points in a world that's turned too quickly. And it's why, more than ever before, the company need their Champion, their 'Generational Talent' and the others around them to step up.
But will they? Can they?
11. Chris Jericho (c) Vs. Bryan Danielson Vs. Claudio Castagnoli Vs. Sammy Guevara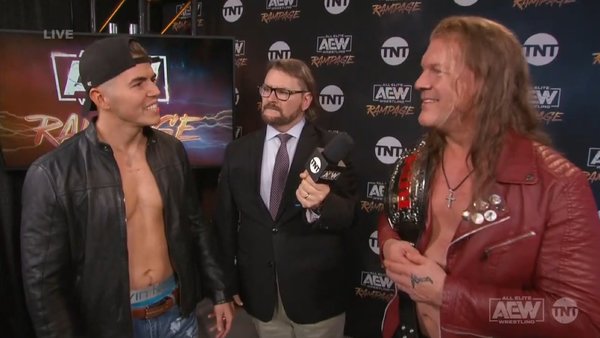 Atypically for circumstances such as these, the four-way Blackpool Combat Club and Jericho Appreciation Society members against one another was infinitely more preferable to another singles scrap over Chris Jericho's Ring Of Honor Championship.
A welcome pivot from the television singles crusade against ROH Jericho has been on since he won the belt earlier in the summer, this is loaded with actual plot and emotion between the four men rather than simply being about if and when 'The Ocho' will cheat to claim another ill-gotten win.
A tag team blinder on the go-home Dynamite highlighted the in-ring chemistry of the four men, and appeared to hide what will actually take place when its every man for himself. Claudio Castagnoli has clearly got the measure of the Champion, but Final Battle looks a more likely destination for that. Meanwhile, Jericho simply isn't considering Guevara as a threat here, and that may come back to haunt him if and when he's not being obliterated by some Bryan Danielson kicks.
He escapes with the gold again here, but exactly how both the JAS and BCC are in the aftermath of this pay-per-view will hinge as much on this as whatever goes down in the main event.
Winner - Chris Jericho