11 Reasons WWE WrestleMania 32 Is Cursed
Big expectations will give way to big disappointment.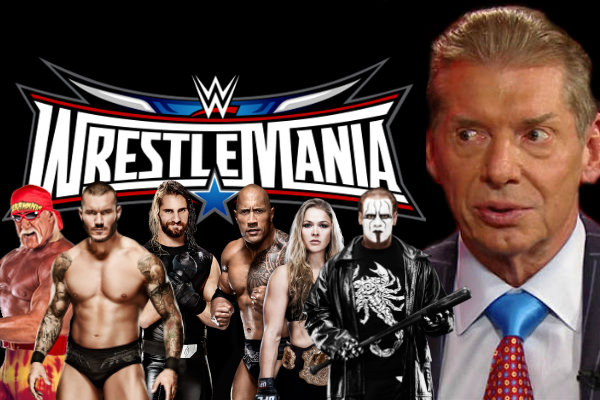 WWE WrestleMania 32 is the most hyped pro wrestling show in a generation, an event which was officially announced back in January 2015. That means a fifteen month build for the April 3 2016 event, with fans heavily invested in it being the greatest spectacle ever. Vince McMahon had his eye on the massive AT&T Cowboys Stadium for a long time, with speculation linking WWE and the stadium as far back as 2013. The belief is it could be the modern day WrestleMania 3, and since announcing the show, the company hasn't been shy about stoking speculation that they could top a new attendance record for a pro wrestling show. For events like the NBA All Star game in 2010, an attendance of 108,713 was recorded. History certainly seems to be beckoning, with the event already close to sold out. However, in the early build up, there are signs that Mania 32 isn't guaranteed to be classic. The company has been rocked by quite a few things in the last few months, all with WrestleMania 32 implications. Then there's the more general signs that point to the idea that the show is just as likely to flop as it is to succeed. Indeed, there are more bad WrestleMania shows than good ones in the three decade history of the event. Will the much ballyhooed WrestleMania 32 be the next dud? Here's eleven indications that it could be cursed!