11 Shocks WWE Could Pull At Royal Rumble 2016
Deadman walking.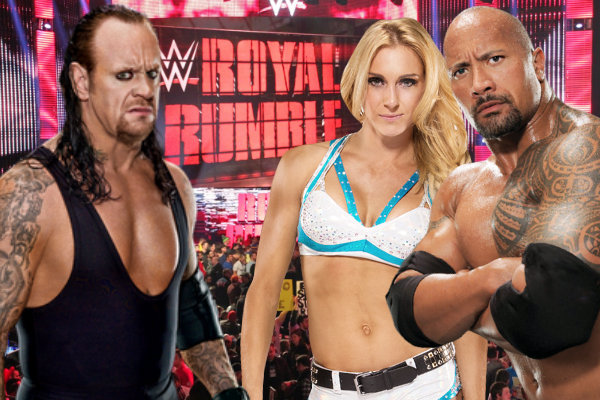 One of the most appealing things about any Royal Rumble is the shock factor. Fans are often drawn to the event based on what isn't known, rather than what is known. Could a big-time legend return? Who will go on to main event WrestleMania? These are the questions that sell Royal Rumble. This year is certainly no different, with one of the boldest Rumble bookings in history. Roman Reigns must defend his WWE Championship from the number one spot, which throws open some intriguing possibilities of a title change. As for returns, with WrestleMania right around the corner, you can certainly expect at least a few surprises.
11. The Rock Appears For The Second Year In A Row
Having appeared at the end of the 2015 Royal Rumble, The Rock may think twice about any involvement this year. He was visibly taken aback when he was booed out of the building for helping Roman Reigns secure the WrestleMania 31 title shot. But a shock second appearance could still be on for this year. Even more shocking would be if he actually entered the Rumble, and even more sensational than that would be if he actually won the title. It would certainly set up hot business in a potential Rock versus Triple H bout, or even a Rock versus Reigns match for WrestleMania. It has been confirmed that he'll be at Mania, so logically the Rumble would be the place to set the angle up. But the likelier shock is that he'll be turn up in a no-wrestling role, perhaps helping Reigns for the second year in a row.