11 Shortest WWE Title Changes In History
2. Daniel Bryan vs. Randy Orton (SummerSlam 2013)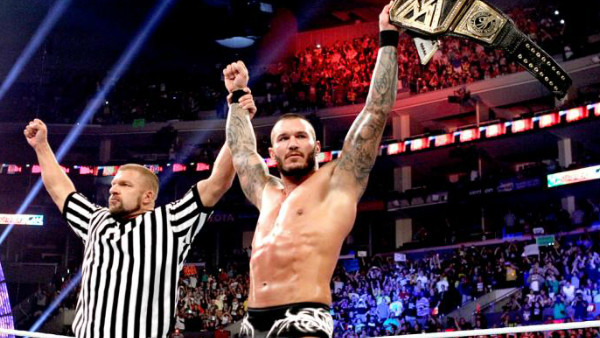 Time: 8 seconds
Daniel Bryan would eventually get to the promised land of WWE Title happiness at WrestleMania XXX, but an awful lot of fans on social media were irked that it didn't happen before that. Trawl through enough history though and you'll find that repeatedly upsetting Bryan's loyal fanbase pre-New Orleans was the right call.
That includes this Randy Orton and Triple H love-in at SummerSlam 2013.
If one is being picky, Daniel actually held the WWE belt for four minutes and seven seconds before Orton snaked his way to a MITB cash-in. Take away the time he wasn't wrestling and it was only eight seconds before Trips Pedigreed the couscous right out of him, watched as Orton secured his eighth stint as champion and raised his hand.
Hearts were broken that night, and they'd continue to temporarily mend and get shattered ad nauseam until Bryan was finally booked to put things at 'Mania.