11 Shortest WWE Title Changes In History
4. Seth Rollins vs. Dean Ambrose (Money In The Bank 2016)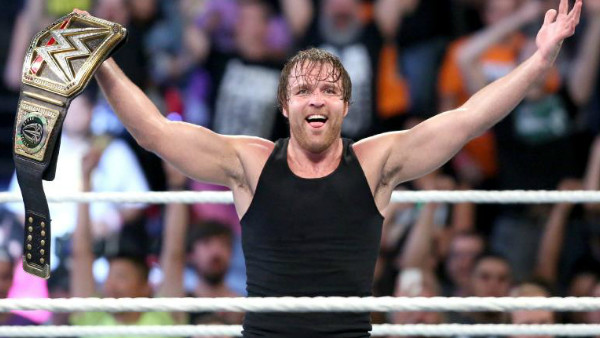 Time: 9 seconds
There's no chance WWE want anybody talking about this. Firstly, it gets in the way of any narrative that Brock Lesnar's nine-second win over Kofi Kingston made history. Secondly, it ended with current AEW phenom Jon Moxley as WWE World Heavyweight Champion. It's just a pity he wasn't nearly as exciting back then.
Money In The Bank 2016 had two WWE Title changes. Before Dean Ambrose cashed in his briefcase and left on top, Seth Rollins beat Roman Reigns to become the new man. That switch occurred due to the dramatic backdrop of Reigns' contravening WWE's Wellness Policy days earlier. To creative, this represented an opportunity.
Rollins bagged the belt then was stunned in nine seconds by old stablemate Ambrose as fans in Las Vegas roared their approval. A little over three years later, Deano doesn't exist as a character and WWE will pretend that Lesnar's win is peerless.