11 Things You Might Have Missed From WWE Fastlane 2016
11. Kalisto's Face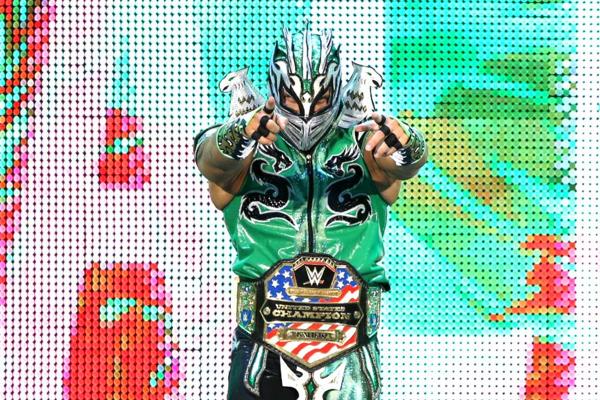 In Lucha Libre, masks and the tradition that surrounds them are venerated... meaning that they're also good fodder for heat. In Mexico,
rudos
- or heels - frequently tear at the masks of their opponents, hoping to throw unsuspecting
tecnicos
off their game en route to a cheap victory. Before Fastlane proper started, Kalisto and Alberto Del Rio battled in a very good two out of three falls on the kickoff show. With the United States Championship on the line, a desperate Del Rio grabbed at Kalisto's mask, tearing it open and briefly exposing most of the champ's face. Given that the event aired on the WWE Network, fans could easily hit pause and examine the Lucha Dragon to their heart's content. It wasn't enough to give Del Rio the win, though - a persistent Kalisto covered up his face and continued to battle his larger adversary, eventually scoring the deciding pinfall after a roll-up.