11 Times Wrestlers Were Pissed Off For Real In The Ring
It's all fun and games until a wrestler suddenly loses their cool in the squared-circle...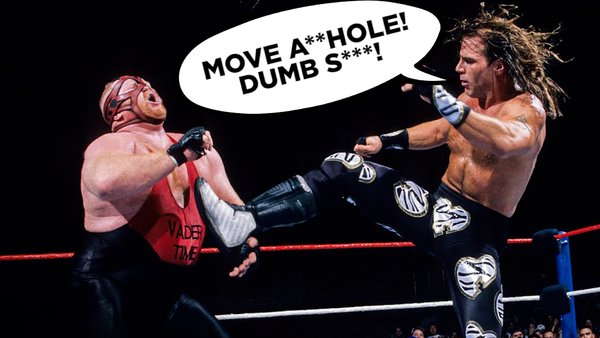 As with anything that involves individuals getting physical in front of a live capacity crowd, there's always the potential for things to get a little bit heated in the world of professional wrestling should a situation not work out as originally planned.
Now, of course, every person who steps between the ropes should primarily be focused on doing the job they're being paid to do, regardless of the awkward scenarios they find themselves in from time to time. But when it comes to human beings, sometimes emotions have the potential to get the better of a person and open the door up for an explosion of venom...be that verbal or via some rather stiff shots to the face.
From petulant Prima donnas spitting their dummies out for all the world to see, to seasoned veterans putting careless up-and-comers back in their place on PPV, this bunch of stars didn't care about the thousands watching on in the arena and the millions tuning in at home. As Howard Beale would put it best, they were mad as hell and they weren't going to take it anymore!
11. The Undertaker Is Disappointed In His Performance - Super ShowDown, 2019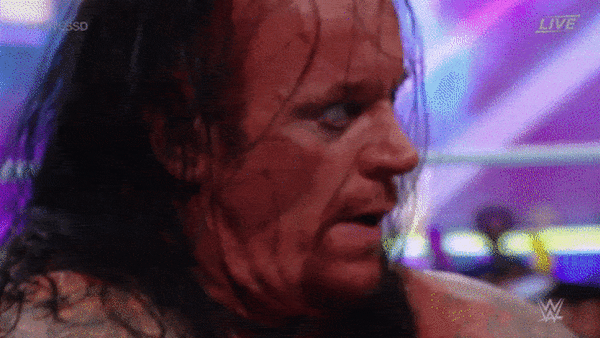 As The Undertaker made his way towards the closing stages of his WWE career, the legendary figure was determined to go out on the highest of highs possible.
So, after a painful effort against Roman Reigns at WrestleMania 33, 'Taker set out on a seemingly never-ending quest to take part in one last critically acclaimed contest. Yet, in a moment which appeared to suggest 'The Deadman' may never recapture his in-ring spark of the past, Super ShowDown 2019 ended with a dejected looking legend sat in the middle of the ring.
Fresh off the back of one of the most excruciating matches you'll ever witness (for all the wrong reasons) against Goldberg, 'Taker would later recall on WWE's The Last Ride docu-series that "I had this dejected look on my face. It was there because I was upset. (Goldberg) was really disappointed and I was disappointed."
Thankfully, though, 'Taker would finally get his fitting last hurrah at WrestleMania 36, playing his part in an instantly iconic Boneyard match.