11 Ups And 8 Downs From WWE Royal Rumble 2018
Legit surprise returns, deserving winners and a huge debut mark history-making night.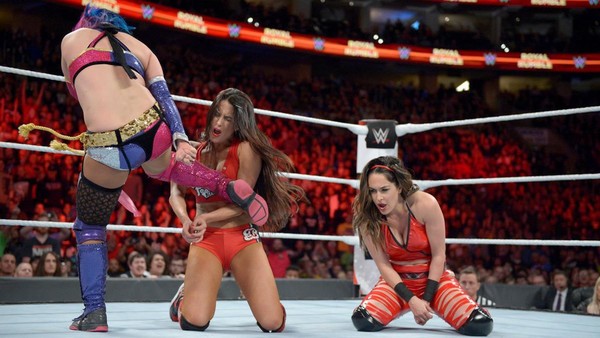 WWE sure loves to make history, doesn't it? If you don't believe it, just wait and they'll tell you all about it.
It's true though, WWE presented the first women's Royal Rumble match Sunday, and it actually delivered a better match than the men's bouts we've gotten the past few years, producing good action, plenty of surprise entrants, and a winner that won over the fans.
We also got a huge surprise at the end that nearly completely overshadowed everything else, which depending on your perspective was either great or terrible. Either way, it certainly serves to change the landscape in WWE, which is not something you can honestly say with a straight face very often these days.
We saw most of the titles stay exactly where they were in title bouts that overall were lackluster at best, confusing as hell at worst. We got a hard-hitting WWE Universal Championship match and an energetic WWE Championship bout.
Oh, and the men had a Rumble match as well. There weren't as many surprises, and there were some dead spaces, but this year's Rumble exceeded recent years' affairs, delivering a winner fans loved and avoiding outright trolling fans.
With that said, let's find out what went the distance and what got tossed in 10 seconds flat. Let's get to it…