12 Best WWE Royal Rumble Performances Ever
Eliminations, wins and longevity. The best of the best through 36 Rumbles.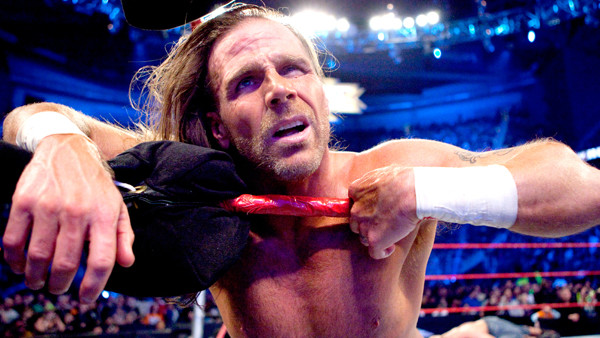 Each year, the Royal Rumble match has the potential to launch a superstar into the stratosphere. It can kickstart a career, revitalize a wrestler's fortune, etch their name in the history books.
Sure, winning the Rumble is a ticket to WrestleMania and can change your trajectory dramatically – just ask Shawn Michaels, Batista or Becky Lynch – but in this case, winning isn't always everything. You can make a huge impression in the Rumble just by showing up and sticking around. Or you can be remembered for tossing tons of people out during your stay.
But not all Rumble performances are created equally. Eliminating a half-dozen wrestlers doesn't mean you had a great match. Lasting 45 minutes does not mean your name will be forever remembered as a Rumble iron man (or woman). And winning the Rumble doesn't mean people will be talking about your victory for years to come.
Instead, it's a mixture of all of those factors, plus the crowd response, and a good deal of luck. That's how you end up with of the more memorable performances, the ones people rank as among the best.
So with that said, let's take a look at some of the best Royal Rumble performances. Let's get to it…
12. Bianca Belair (2020)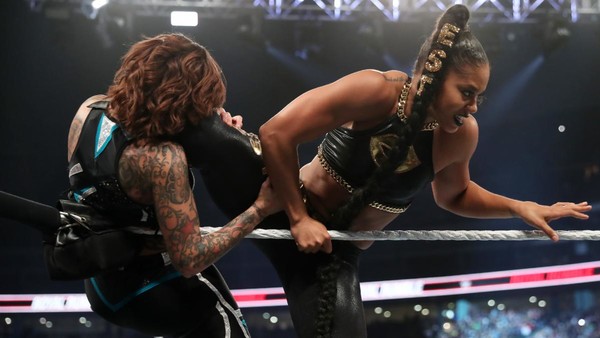 Let's set the Wayback Machine to one year ago, when live crowds were still able to be wowed by the performances of wrestlers.

Fans at that Royal Rumble PPV were treated to a coming-out party of sorts for NXT superstar Bianca Belair, who turned up and turned out. The EST entered at #2 and made the most of her 35-plus minutes, tossing eight wrestlers, including six of the first 10 entrants. Belair was the dominant figure of the first half of the Rumble.
Bianca was finally tossed by Charlotte Flair, the eventual winner who entered at #17. But for Belair, it was a hell of a performance that made the WWE fans well aware of what she was capable of.