12 Most Shocking WWE SummerSlam Moments Of All Time
10. Balor Wins! (And Gets Injured)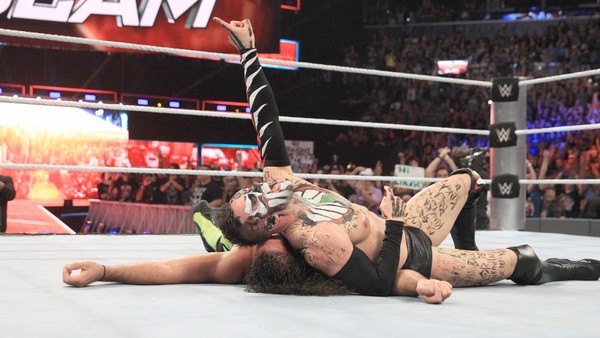 Rarely has there been such a quick, explosive push as that given to Finn Balor upon his ascent to the main roster. The former indie darling defeated none other than Roman Reigns to earn a spot in the match for the newly-created Universal Championship at SummerSlam 2016, where he'd meet Seth Rollins - the man who was forced to vacate the WWE Championship due to injury the previous year.
The match was certainly a frenzied one, both men pouring their hearts into fast-paced, compelling contest. Ultimately, although Balor had been booked to win, he injured his shoulder midway through the contest. Still he battled through, picking up a historic victory to cement his status as the inaugural champion.
Unfortunately, the real shock was to follow on the following night's Raw. A subdued Balor took to the ring to announce that, sadly, he'd be forced to vacate his new title while he recovered. It was an unavoidable consequence of a hard-hitting match, and he's yet to claim gold in WWE since.