12 Ups & 4 Downs From AEW Dynamite (Oct 2)
AEW fires a strong opening salvo in the Wednesday Night Wars.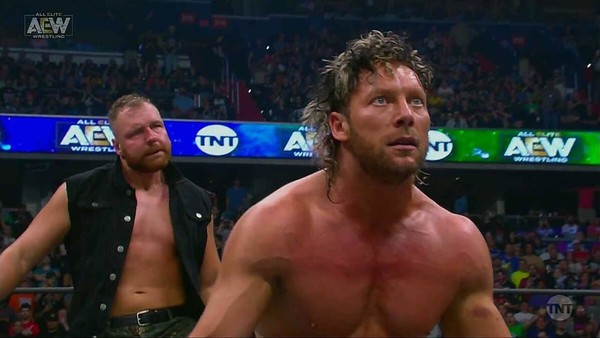 So here we are.
13 months removed from All In, nine from AEW's grand Jacksonville unveiling, and a shade under five from the TNT/WarnerMedia announcement, the first episode of Dynamite has hit the airwaves. After all the hype, everything The Elite went through to get here, the WWE potshots, the highs (Double Or Nothing), the lows (the UK TV deal), and everything in between, it was time for Tony Khan, Cody, The Young Bucks, and co. to shut up and deliver.
How did they do? The numbers in the title tell the story. This was a very, very good pro-wrestling show, and likely an accurate reflection of what fans can expect from Dynamite going forward, but not the all-out banger many thought they needed on night one. Not by a longshot.
Though lacking that one huge, game-changing angle, Dynamite nonetheless delivered a cluster of good-to-great matches, a Lex Luger on Nitro moment, and one particularly nasty act of violence perpetrated by that rascal Jon Moxley. Elsewhere, the first AEW Women's Champion was crowned as Riho met Nyla Rose, Brandon Cutler fought for Dungeons & Dragons' honour against MJF, and Tony Schiavone joined the announce booth for the first time.
Let's dive into it...